The Authority of the Public Space at call of Digital School, center of training in digital design summons for all the students and young architects to 4rto Contest of architectural ideas " Urban Intervention, San Juan's Plaza Chinese – neighborhood, Historical Center, Mexico City " to develop an offer of improvement of the public space, contributing to a new culture to his rescue.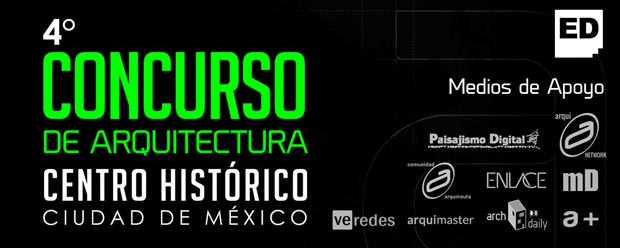 Participation
Opened all the profesionistas related to the Architecture (architects, town planners, architects of the landscape, designers, etc.) as well as to the students of related careers (architecture, urbanism, landscape painting, etc.). Interdisciplinary equipments can take also part in the contest.
Note: any person Can intervene. The participation and record in the contest involves the immediate acceptance to all the conditions presented in this document.
Aim of the Contest
Promoting a culture for the recovery of public spaces that suffer problems of urban deterioration, vialidad, ambulant trade, detriment in the quality of the habitat, subutilization and not suitable uses, in order to promote better practices in the urban design and the planeación, which improvements stimulate in the quality of life of the users of the city.
Specific aims
Doing an offer to transform the public space that conforms between the Market of San Juan and the Chinese Neighborhood, including the Plaza of the Good Tone.
· Spreading and to promote better examples of recovery of public spaces, propitiating and deepening the exchange of experiences.
· Establishngi and to promote the program of local needs.
· Designing strategies that promote a cultural and commercial improvement of the public space.
Búsqueda para satisfacer el conocimiento de la actividad arquitectónica y tangentes que se generan. La idea es crear un espacio para divulgar los diversos proyectos en busca de nueva inspiración y de intercambio.