After having presented Helvetica (2007) and Objectified (2009), Gary Hustwit launches his third documentary focused to subjects of urban design and architecture. Urbanized (2011) confronts us with the cities. Through interviews with architects, urbanistas, designers and inhabitants of distinct urbes around the world, the documentary illustrates how has been the process of design of the cities and how his construction and development have seen  affected by social conventions, economic crises, wars, political conflicts, religious and natural disasters.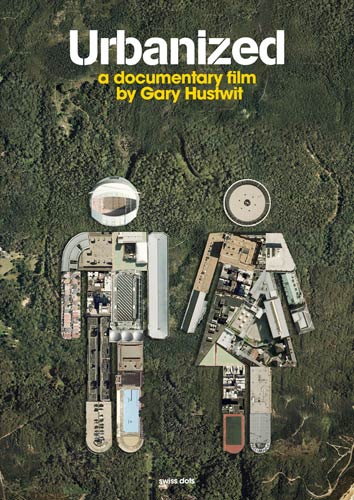 The documentary evidence the complexity and importance of the planeación urbanística. After doing us conscious on that that influences in the design and projection of the cities, Hustwit refers the innegables consequences of the urban migration that has taken place in this last century. At present, 50% of the world-wide population lives in cities, what has causing an extremely accelerated growth of the population in the metropoles. This relega to million people in conditions of space extremely reduced and without access to the most basic services. Examples of these conditions of life and hacinamiento sobran, but Hustwit concerns  for showing the cases in which the good use of the design has integrated to all a community in the taking of decisions to improve the quality of life of his inhabitants.
[…]
Gala Lutteroth
+ article is published in arquine
Búsqueda para satisfacer el conocimiento de la actividad arquitectónica y tangentes que se generan. La idea es crear un espacio para divulgar los diversos proyectos en busca de nueva inspiración y de intercambio.