Forum of the coating cerámico. Castellón from 15 to 16 February of 2010.
The congress lathe is articulated to three big subject fields:
– Ceramic and markets Company.
– The baldosa ceramic and the construction.
– Manufacture of the baldosa ceramic.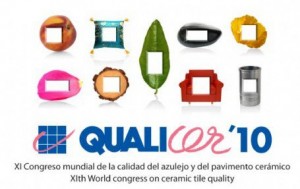 + www.qualicer.org
Búsqueda para satisfacer el conocimiento de la actividad arquitectónica y tangentes que se generan. La idea es crear un espacio para divulgar los diversos proyectos en busca de nueva inspiración y de intercambio.