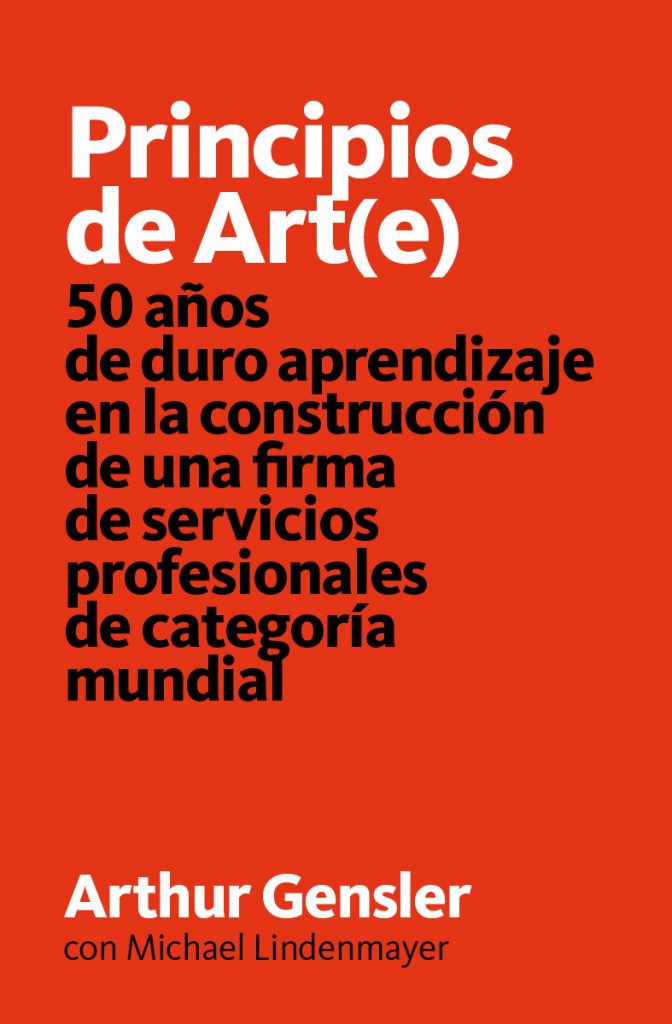 The business management rises finally up to the category of ART: the most effective managerial expositions come now from the world of the design.
Arthur Gensler is architect and founder of GENSLER, the signature of architecture and design that more it invoices of the world (Architectural Record), present in 15 countries with 40 offices. In this book, since in the classic agreements, Art Gensler reveals with clarity and simplicity the magisterial guidelines of the managerial art. Applying them, Gensler has achieved that his signature is leading in his sector, crossing generational changes and capeando the sways of the included economy. It is the prodigy of the creativity applied to the professional services what has led GENSLER to obtaining benefits and high profitability year after year, during five consecutive decades.
Art's Beginning is based on solid procedure of managerial conduct that rest on the creation of the only spirit on the whole equipment of the organization. The process of work is designed as a collective strategy in action focused on the result, which is not other one that the service to the client, an absolute priority over more own personal inconstancies of the frivolous star-system. All this turns to this book in much more than a great practical manual of company: she is also a guide of professional ethics focused on the success.
Clients like Apple, The Gap, Bank of America, Levi Strauss or JetBlue, between great others, support the solvency of Art's Beginning. They know that another company is possible: a useful company for the company, productive for his clients and, certainly, profitable for his owners and employees.
"So much if you are managing a signature of professional services as if it is beginning in his career it will want to have this book it surrounds, in the bedside table."

Ted W. Hall, The Emeritus director, McKinsey & Company
Art's Beginning.
ARTHUR GENSLER
ISBN: 978-84-945656-6-3
Format: 13,33 x 20,32 cm.
Pages: 320
Binding: Rustic
Edition at the expense of Carlos J. Irisarri
Traduction: Isabel Suárez-Llanos
Ilustrations: Doug Wittnebel
Búsqueda para satisfacer el conocimiento de la actividad arquitectónica y tangentes que se generan. La idea es crear un espacio para divulgar los diversos proyectos en busca de nueva inspiración y de intercambio.