In 1950 Eero Saarinen, Charles and Ray Eames and Egar Kaufmann, Jr founded prizes Good DesignTM in Chicago to select and emphasize the best designs and products, ideas more innovative, inventions more original and visionaries of all the industrial and graphic fields of design.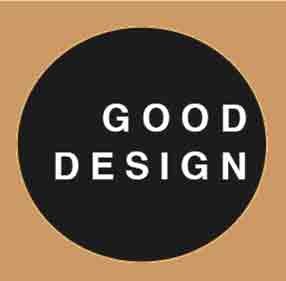 In 2009, and in spite of the crisis have been received in Chicago Atheneum a record number of participants that have included from the most complex thing as is the space vehicle for the mission of Mars 2030 of the NASA, until a very simple system debugging of waters to install in rural hamlets of Sudáfrica.
En total have been given 500 prizes, of which 103 have been to electronic equipments (mobile phones, computers, scans, systems of audio…); the country more winning has been United States, followed by Germany and Italy. Spain obtained 15 prizes, most of they within the section of iluminación.
El jury has been chaired by Christian K. Narkiewicz-Laine and Lary L. Sommers, president and the director of the Museum of Architecture and Design The Chicago Atheneum, and for Kieran Conlon, director of The European Centers, both organizers institutions of the awarded people' relationship you can consult
+ www.chi-athenaeum.org
+ www.dab.es
Búsqueda para satisfacer el conocimiento de la actividad arquitectónica y tangentes que se generan. La idea es crear un espacio para divulgar los diversos proyectos en busca de nueva inspiración y de intercambio.