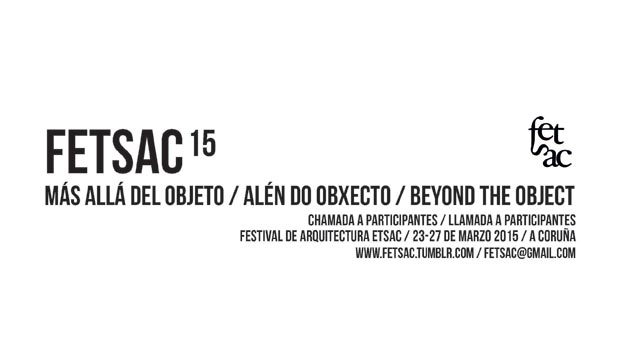 The FETSAC´s organization , Festival of the School of Architecture of A Coruña, plucking one more year to make to shine the critical spirit, the experimental will and the desires of changing the things that as students we take inside. For it, and for the third year in a row, we do a call to the participation of an individual way or as group, to everything that one that wants to show that other ways of working exist questioning the models established of project, investigation, communication or teaching.
The FETSAC searchs people who loves what it does and who in addition wants to share it with us. The festival will take place between March 23 and 27, 2015. The deadline to send your offers is A December 14, 2014.
Búsqueda para satisfacer el conocimiento de la actividad arquitectónica y tangentes que se generan. La idea es crear un espacio para divulgar los diversos proyectos en busca de nueva inspiración y de intercambio.