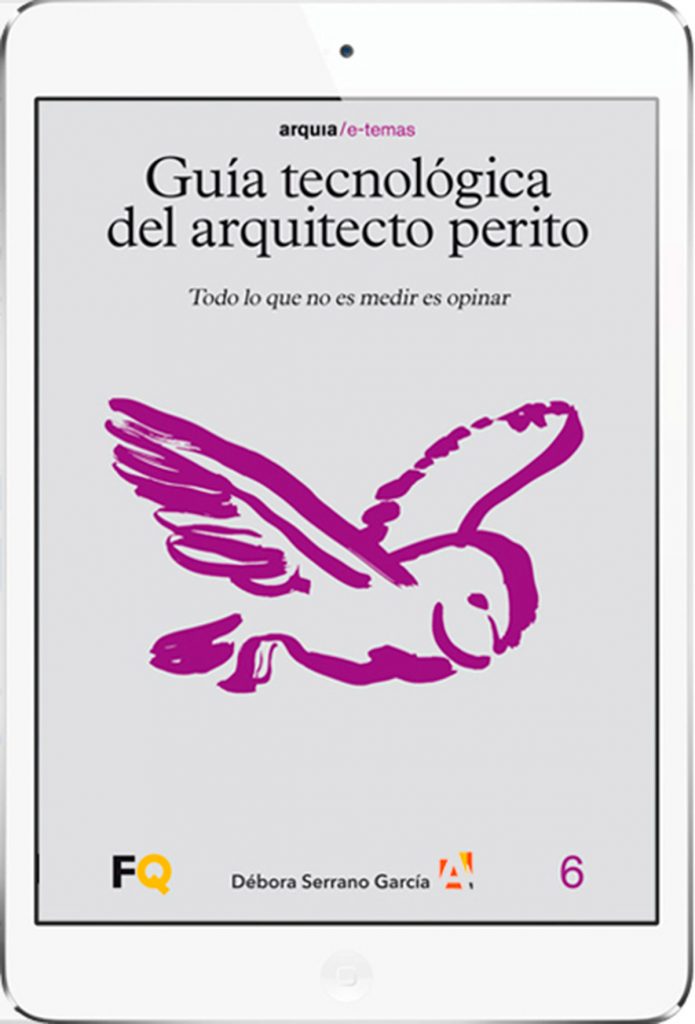 This book is intended as a practical reference manual and not as a reading book to use. Nor is it an edition that is already finished, but it is a living element that can suffer additions and extensions,
And this why?
Because we talk about technological equipment and its progress is spectacular; because each time the diagnostic equipment can be smaller, more versatile and economical; because there are more and more different teams that allow us to analyze new needs that architecture faces today; and because this book can be more ambitious and come to present complete inspection and diagnostic campaigns that serve as a greater orientation for practical application in the work of the expert architect.
Free download of the e-book Technological guide of the expert architect
About the author.
Débora Serrano García (Madrid, 1977) has a PhD in Architecture from the University of Seville. She has completed a Master in Building Expertise and Rehabilitation, which qualifies her in her work as a thermographer and mediator in the civil field of architecture.
Already from his student stage his interest arises in knowing how buildings work and especially why pathologies arise. This leads to the founding of the company ARQUIGÉS, Arquitectura y Pathología de la Construcción, in 2012 that is dedicated to the diagnosis of the building as "building doctors" and whose motto is "all that is not to measure is to think".
At the collegial level, this interest in pathology made her enroll in the Association of Expert and Forensic Architects of the COAS on the same day of her membership, subsequently assuming her Secretariat between 2007 and 2013 and her Presidency between 2013 and 2016.
Her concern for this matter leads her to specialization in this area and for this she sought specific training while using new technologies for the diagnosis of the building, that is, the path began in the purchase, study and application of measuring equipment applied to the building to obtain more objective information on the element of study. She is currently immersed in this exciting world that is increasingly changing and constantly evolving.
Búsqueda para satisfacer el conocimiento de la actividad arquitectónica y tangentes que se generan. La idea es crear un espacio para divulgar los diversos proyectos en busca de nueva inspiración y de intercambio.