Next Thursday, the 15th of may a new session of the session will take place colloquium of architecture, So they say. In this occasion, the guest will be a Jorge Rodríguez Álvarez. The session will divide in the half hour of presentation of the architect and other thirty minutes of informal colloquium with the public.
So they say is a cycle of meetings – colloquia that is celebrated on the first and third Thursday of every month between them 20:00h and them 21:00h in the ground floor of the No Importa Creative Workshop (street San Andrés, 46); in him there take part Galician architects belonging to different generations with the intention of presenting a wide spectrum of approaches of the discipline, always with a reflection it brings over of the paper of the architect in the current moment as backdrop.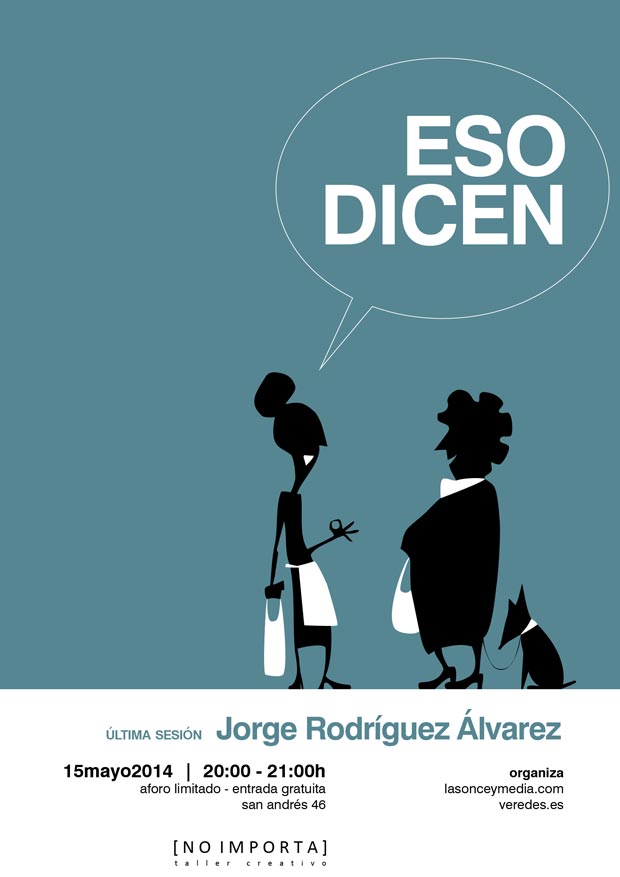 SO THEY SAY · Jorge Rodríguez Álvarez
Thursday on May 15, 20:00 – 21:00h
Limited appraisal – admission free
[NO IMPORTA] taller creativo
C/San Andrés 46 planta Baja
A Coruña [Spain]
Organize:
Alberto Alonso Oro [veredes.es]
Maria Olmo Béjar + Borja López Cotelo [lasonceymedia.com]
Búsqueda para satisfacer el conocimiento de la actividad arquitectónica y tangentes que se generan. La idea es crear un espacio para divulgar los diversos proyectos en busca de nueva inspiración y de intercambio.