Mental constructions.
The guides only serve to confirm that most of the crowded places are not just mental constructions. The founders of a + t research group, Aurora Fernandez Per and Javier Mozas, present Diarios de Japón, a collection of texts and drawings that decipher architecture, landscaping and everyday life through:
· 12 guide-maps
· 29 representations of buildings
· 6 plants of landscaped gardens
· 206 photographs.
· The texts of 3 travel journals (Spring 1995, Autumn 2004, Summer 2018).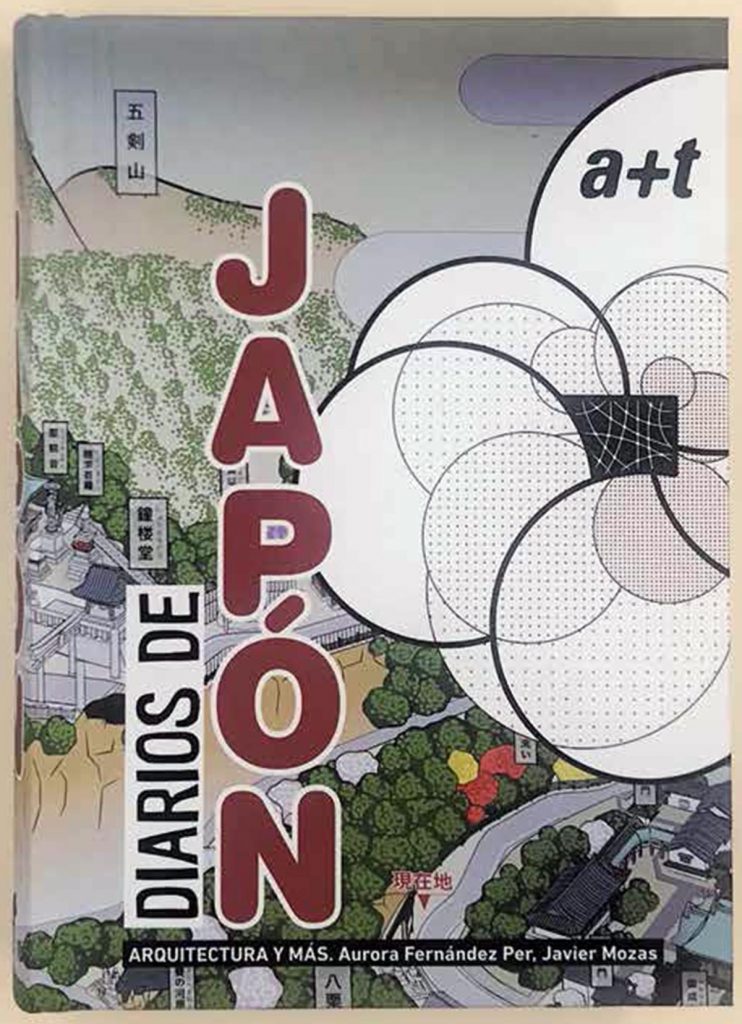 Two voices, those of Aurora Fernández Per and Javier Mozas, tell stories of three trips throughout Japan: spring of 1995, autumn of 2004 and summer of 2018.
A guiding thread, architecture, guides them through the country with the most influence in international design and through texts, photos and drawings, they interpret buildings, landscapes and scenes of daily life.
The editors of a + t magazine and founders of  a+t research group, provide the version of the traveler, who comes to a place and tells what he has seen.
Búsqueda para satisfacer el conocimiento de la actividad arquitectónica y tangentes que se generan. La idea es crear un espacio para divulgar los diversos proyectos en busca de nueva inspiración y de intercambio.