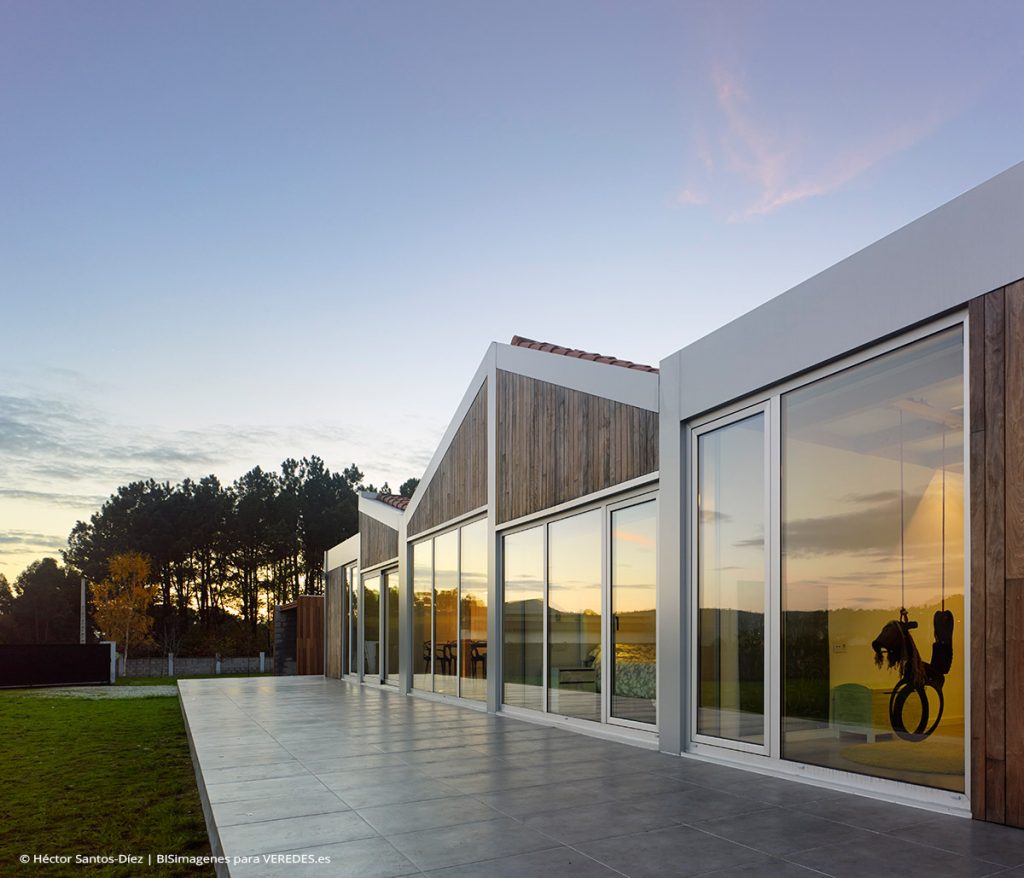 Located in Santiago de Compostela, Galicia. The house between-lines arises from the desire to systematize and expedite the constructive solutions. Our clients had a tight budget so, in a sense, we had to escape from constructive rhetoric and anything that was not essential.
This home is a simple system, both implantation and constructive. Order patterns easily repeatable and without complex technologies. Its form arises from the interior uses being able to be varied by virtue of these.
In a flat and green plot rises a concrete platform, a slab on which are placed a set of walls, of thermoclay, parallel and equidistant. On them the structure of laminated wood and the traditional and flat tile roof. Fronts are covered depending on the client's desire for privacy, light and views.
The space for housing is already defined by these walls, the  wooden ceiling and the fronts.
Nothing in my pockets, nothing up my sleeves. A flexible system adaptable to different needs, atmospheres and budgets.
Work: House Between-lines
Author: Óscar López Alba (OLA estudio)
Location: Santiago de Compostela. Galicia. Spain.
Year: 2016
Built-up area: 168.00 m2
Photography: Héctor Santos-Diez
Others: Enrique Ramos (ingineer), Consalpa (constructor).
+ olaestudio.com
Búsqueda para satisfacer el conocimiento de la actividad arquitectónica y tangentes que se generan. La idea es crear un espacio para divulgar los diversos proyectos en busca de nueva inspiración y de intercambio.