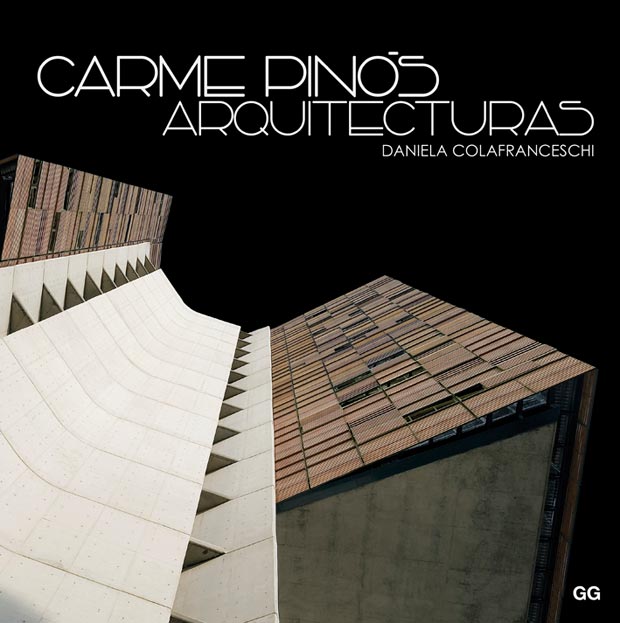 This book is not alone the most complete anthology of Carme Pinós's work, but a tour of almost two decades for the topics and the worries appellants who have marked the work of the study of this Barcelonian arquitecta. Across an elegant selection of the works and the most significant projects of the study, of the critical contributions of Peter Smithson, Daniela Colafranceschi, Rafael Moneo, Pedro Azara, Rafael Argullol, Francis Rambert, Juan Jose Lahuerta, Josep Quetglas, Magdalena Jaume and of the texts of the own Carme Pinós, the set draws the professional path of one of the most interesting figures of the architectural contemporary panorama.
The selection includes from the works of the beginnings of the study – after the stage of work with Enric Miralles-, characterized by the exploration on the nature of the materials, the forms and his integration in the landscape and the city, and evolves towards more round works, of major expression, with a clear commitment for the construction and the spatial quality at the time that they form evocative complexes that join perfectly the environment, already be natural or urban. A monograph that provides one completes panoramic of the singular, unusual and atypical expression of Carme Pinós's architecture.
Daniela Colafranceschi is arquitecta, confers a doctor's degree in architectural projects and teacher of architecture of the landscape in the faculty of architecture of Reggio Calabria's Università Mediterranea (Italy).
There has realized gardens in Fara Sabina (Rome), Chaumont-Sur-Loire (France), Canet of Sea (Barcelona) and in Girona, for that it obtained the Prize FAD of the Opinion (2003). His writings and projects have been published in diversas revistas: Abitare, Acer, Archithese, Arquitectura viva, AU/Rivista dello Arredo Urbano, Casabella, Controspazio, Detail, Garten+Landschaft, Gartenpraxis, Il Progetto, INDE, La Casa Nuova, L'Urbe, ON Design, Piso, Projecto, Techniques & Architecture y Topos.
She is an authoress of Architettura in superficie, Gangemi editore, Roma, 1995; Sull'involucro in architettura: Herzog, Nouvel, Perrault, Piano, Prix, Suzuki, Venturi, Wines, Ed. Librerie Dedalo, Roma, 1996; y Mirades foranes: lectures ibèriques, Col·legi d'Arquitectes de Barcelona, Barcelona, 2006.
From the year 2000 Gustavo Gili directs the collection Land&Scape for Publishing.
Búsqueda para satisfacer el conocimiento de la actividad arquitectónica y tangentes que se generan. La idea es crear un espacio para divulgar los diversos proyectos en busca de nueva inspiración y de intercambio.