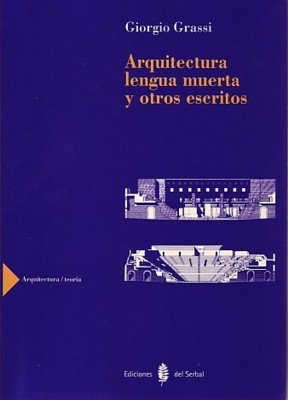 Grassi's position in the panorama of the current architecture is really singular. His denial to condescend with the idolatry of the new thing, with this insatiable zeal of surprises that places the architecture in the area of the mode, places it out of the rules of game that today govern the guidelines of conduct of the professional elite and turns it into a figure so inconvinient as irreplaceable.
In his writings manifest Grassi his uneasiness with regard to a way of dealing and practising the architecture that seems to him to be increasingly incomprehensible and opaque. Of there that refers to her as a dead language, out of use, which already only for some turns out to be intelligible. In his projects he accepts only the teaching of the tradition, that is to say, of those works that personify the continuity of the experience of the architecture in the time.
Búsqueda para satisfacer el conocimiento de la actividad arquitectónica y tangentes que se generan. La idea es crear un espacio para divulgar los diversos proyectos en busca de nueva inspiración y de intercambio.