Next Saturday, the 25th of June, at 19:00, in the Assembly hall of the Museum of Fine arts of To Corunna, there will be celebrated Public Extraordinary Session, for the receipt of the Honorary Academician Excmo. Mr. D. Andrés Fernandez-Albalat Lois.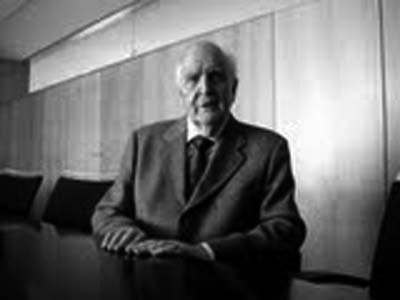 Andrés Fernandez-Albalat Lois is A Doctor Architect of the Technical Top School of Architecture of Madrid. Teacher Emérito de la Universidad of the Corunna. He was a dean of the Architects' College of León, Asturias and Galicia and founding dean of the Architects' Official College of Galicia.
Academician of number and academic of the Royal Galician Academy of number of the Doctors' Royal Academy. Also corresponding academician of the Royal Academy of San Fernando's Fine arts.
Opina4. Andrés Fernández-Albalat from edicions espontaneas on Vimeo.
Búsqueda para satisfacer el conocimiento de la actividad arquitectónica y tangentes que se generan. La idea es crear un espacio para divulgar los diversos proyectos en busca de nueva inspiración y de intercambio.