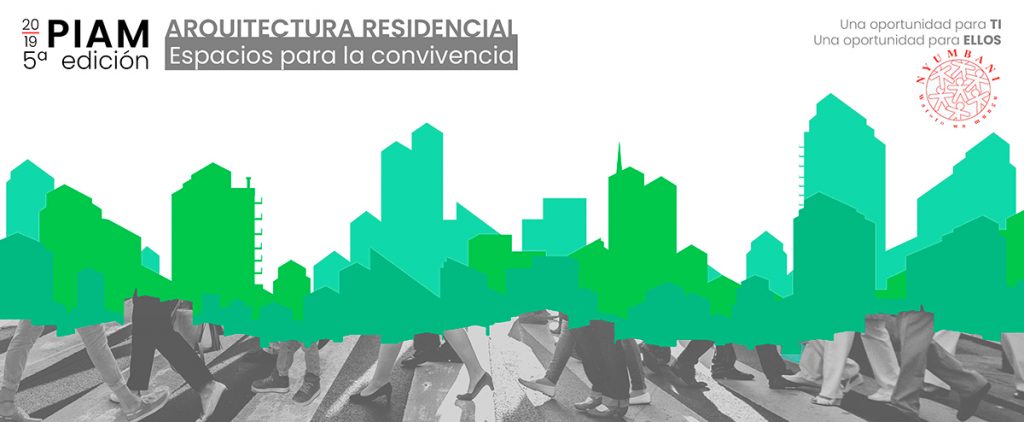 PIAM is an international architectural competition aimed at professionals and students from the world of architecture, design, interior design or engineering who, through the use of ceramic materials from Iris Ceramica Group, are committed to developing a project idea or presenting a project designed in advance in which modifications are made with the use of our materials.
In this fifth edition, PIAM proposes a reflection on
‹‹Residential Architecture Spaces of coexistence››.
The subject encompasses any project related to private residential architecture, both urban and domestic; projects that respond to the challenge of adapting architecture to the new social needs of coexistence.
PIAM proposes to project a space or recover an existing one, whose design is encompassed within one or several of the typologies indicated in the bases or whose idea revolves around the main theme of the contest.
This year's jury is made up of prestigious architects:
· Federica Minozzi, CEO Iris Ceramica Group, Italia.
· Juan-Luis Grafulla, Director and General Director of Matimex
· Esteban Becerril and Ramón Ramírez, Architects. Founding partners of B + R Arquitectos Asociados España.
· Julio Touza. Architect. President of TOUZA Architects.
· Mário Martins. Architect. Founder of Mário Martins Atelier (MMA), Portugal.
· Fran Silvestre. Doctor Arquitecto.Director of the Master MArch Architecture and Design. CEO Fran Silvestre Arquitectos.
As a novelty and within its corporate social responsibility policy, this year Matimex will donate the amount of € 20 to the non-profit association Friends of Nyumbani for each of the projects that are submitted. The total amount will be delivered during the 2019 awards ceremony.
The date of registration and delivery of the project is from January 28 to May 6. Without registration fee. You can expand this information on the official website of the contest.
Búsqueda para satisfacer el conocimiento de la actividad arquitectónica y tangentes que se generan. La idea es crear un espacio para divulgar los diversos proyectos en busca de nueva inspiración y de intercambio.