Santiago will take in during April 2012 sessions of the 4TH International Congress of Buildings Pathology and Rehabilitation, in which will participate more than thousand specialists all over the world. The meeting was presented yesterday in the headquarters from Santiago de Compostela of the School of Architects of Galicia, and in the act were presents Santiago's mayor, Sánchez Bugallo; the conselleiro of Environment and Infrastructures, Agustine Hernández, and the dean of Galicia school, Celestino García Braña.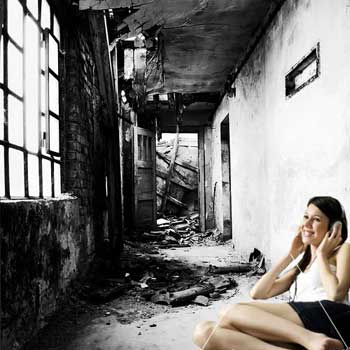 by patologiaconstructiva.blogspot.es
Three companies participate in the congressional organisation, together with the Faculty of Engineering of the University of Porto, the Polytechnic University of Catalonia, and the Superior Architecture Technical School of La Coruña. It is the first time that the meeting takes place out of Porto, where the three previous editions were celebrated, in such a way that represents "a responsibility of a lot of significance", in words of the dean, but also the opportunity of spreading techniques of rehabilitation and to announce the work that it takes place in Galicia.
[…]
+ article is published in elcorreogallego.es
Búsqueda para satisfacer el conocimiento de la actividad arquitectónica y tangentes que se generan. La idea es crear un espacio para divulgar los diversos proyectos en busca de nueva inspiración y de intercambio.