It will display all this month (March) in the "Casa Museo Casares Quiroga" in A Coruña (Baker 12). In summary, is a collection of collages that are accompanied by a small amount of text each, not as explanation but as a complement. The theme is obviously about Guatemala and the fact that it is in lower case is because it is a personal view of the author.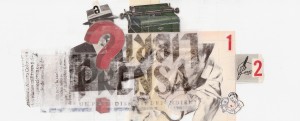 + http://latrampilla.wordpress.com
Búsqueda para satisfacer el conocimiento de la actividad arquitectónica y tangentes que se generan. La idea es crear un espacio para divulgar los diversos proyectos en busca de nueva inspiración y de intercambio.