The juror who met last April 12 in the headquarters of the Architects' Box of Madrid, has valued it as a complete and complex example of NEW FORMATS, operating so much in the way of working: a group of groups (Zoohaus is composed by Zuloark, Fish (I) [study], León 11 between others), since in the support: web. There is valued specially an offer of teamwork that develops a project of investigation and diffusion in network, a database opened and participative, based on the analysis and cartografiado of prototypes and constructive details. In addition, the accomplishment distinguishes itself as generating of new processes, an authentic format transformer.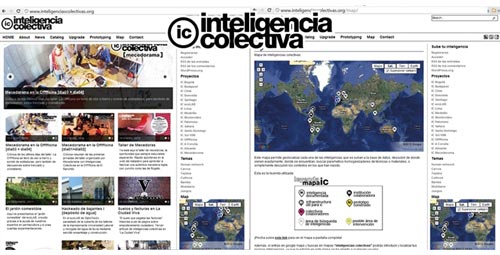 The juror, who shortlisted 398 of 1445 new accomplishments presented in the present edition chose 120 accomplishments that were forming a part of the on-line catalogue, as well as 24 accomplishments that will be explained by his authors in the frame of the FORUM III ARQUIA/PRÓXIMA A CORUÑA 2012: NEW FORMATS that it will take place the near one 25 OCTOBER in A Coruña and of that shortly you iremos reporting.
With regard to 120 catalogued accomplishments and 24 selected ones, the juror has wanted to show those new "roles" of the young architects with those who are developing his work looking for new formats, good is across orders or auto-orders, new formulae of collaboration in group or groups, activismo socially and civil participation, urbanism of action, new mass media applied to the architecture, as well as a new sensibility I concern of the constructed.
Búsqueda para satisfacer el conocimiento de la actividad arquitectónica y tangentes que se generan. La idea es crear un espacio para divulgar los diversos proyectos en busca de nueva inspiración y de intercambio.