Minima Moralia was mostly written in the final years of the World War II. The author divided into three parts and an appendix, a powerful and coherent corpus of aphorisms, dyed in a deep sense of tearing, which addresses some of his favorite areas of thought, such as sociology, anthropology and aesthetics.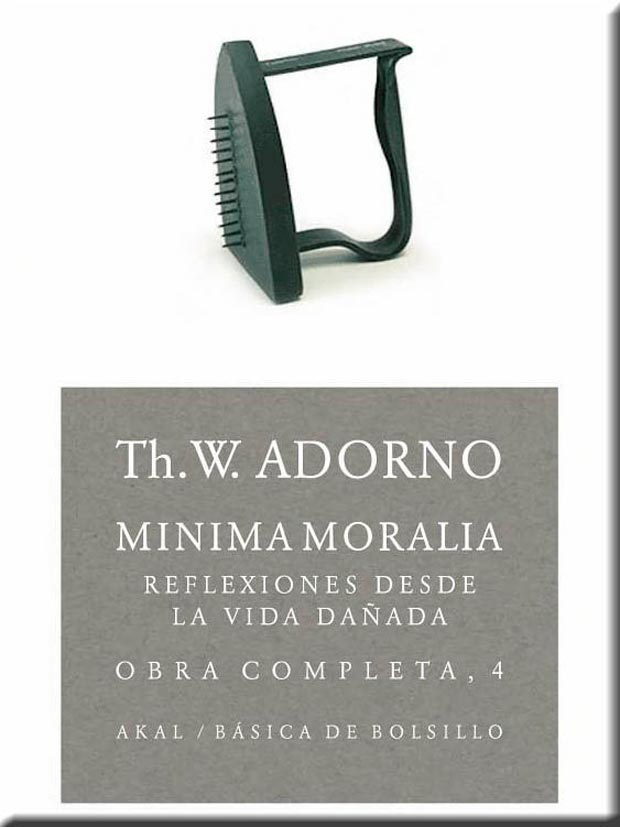 Minim moralia. Reflections from the damaged life
Theodor W. Adorno
Ediciones AKAL, 2004
+ article is published in arquilecturas
Búsqueda para satisfacer el conocimiento de la actividad arquitectónica y tangentes que se generan. La idea es crear un espacio para divulgar los diversos proyectos en busca de nueva inspiración y de intercambio.