"MATTER AND LIGHT" from July 12 to August 21. With the inauguration this July of the sample "Matter and Light" in the prestigious Gallery Aedes of Berlin, Josep Ferrando is consolidated as one of the young architects by major international projection of our country.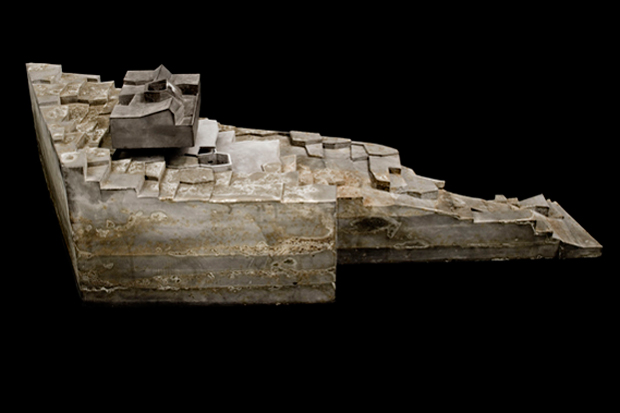 Josep Covering, one of the young architects with more international projection of the moment, he has been a guest to exposing his projects in Aedes-Berlin, the gallery of more prestigious architecture of Europe. "Matter and Light" it is a sample concebida as a project in yes same, where there will be exposed different architectural projects represented with a drawing, as representation of the light and with a sculptural piece, as representation of the matter.
Covering, for whom this one shows that it will be in force from July 12 to August 21 it is complementary to "In Progress Matter and Light", – exhibition of the Catalan architect who nowadays receives the Palazzo Bembo in the frame of 14 ª of Biennial of Architecture of Venice -,
"The fundamental thing in the architectural work not only is the work constructed but also the process".
To show and to put in value the instruments of the architect across the process of production of the projects, it is the common aim of both offers.
In "Matter and Light", the drawing like atmospheric representation of the plane is the resource used to show how it reacts the building to the light whereas, the materiality of I build material is represented across the expressiveness of sculptural pieces realized in one only: concrete, glass, ceramics, wood, metal and stone. In I make concrete, 6 materials and a whole of 12 models to represent 12 Josep Ferrando's projects, who has wanted to accompany for his production of industrial leaders in the sector as: Cricursa, Breinco, Cosentino, Pidemunt, Room and Cumella. You sign to that there has added the company of lighting Lamp and with that the architect has established a collaboration based on criteria of quality, rigor and innovation with the firm conviction of favoring the international positioning of his professionalism and solvency.
Búsqueda para satisfacer el conocimiento de la actividad arquitectónica y tangentes que se generan. La idea es crear un espacio para divulgar los diversos proyectos en busca de nueva inspiración y de intercambio.