' Grafiti volant, scripta manent '. Slightly indeed importantly in the path of an urban artist it happens when his interventions go on from the wall to the paper. When they come out the ephemeral character of the public space to last in the pages of a book. The above mentioned professional border and simultaneously existential it is the one that symbolically has just crossed Eltono with the publication of ' Line and Surface ', the volume that presents in almost chronological order the most representative projects executed in the last 12 years by the member of the collective Plastic Equipment.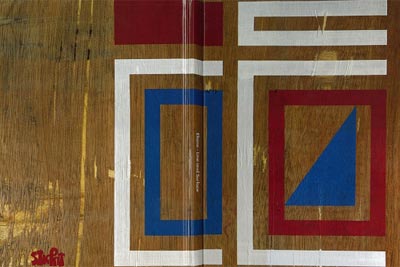 […]
Jose María Robles
+ article is published in El Mundo

Búsqueda para satisfacer el conocimiento de la actividad arquitectónica y tangentes que se generan. La idea es crear un espacio para divulgar los diversos proyectos en busca de nueva inspiración y de intercambio.