Building Seagram s probably one of the most humane architectural monographs that have been published. Firstly, because its author, Phyllis Lambert, projects her own memories to reconstruct the process of design and construction of the building. Secondly, because the architecture is not proposed as an historical event, but as a story in itself, full of relationships, nuances and fascinating readings.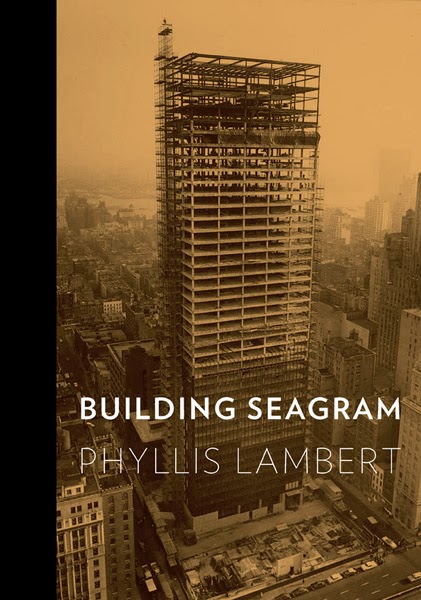 If anyone asks "what's a girl like you [Phyllis Lambert] doing in a place like this", let's start from the beginning. Lambert, who many people will know as the founder and Chair of the Board of Trustees of the Canadian Center for Architecture in Montreal, was the Director of Planning on the Seagram Building. Her father, Samuel Bronfman, was precisely the founder of the Seagram distillery in Montreal. When Lambert knew about her father's intentions to build new headquarters in New York, she didn't think twice and suggested herself as the "manager" for the project, from the selection of the architects to the Building Planning.
Lambert had shown her interest in the European avant-garde. In 1954, at the beginning of this story, she was living in Paris trying to become herself an artist. Therefore, after considering various possibilities, and advised by Philip Johnson, she did not hesitate to appoint Mies van der Rohe as the architect for the building. Johnson himself became his partner in this project, completing the trio Mies–Lambert–Johnson.
[…]
David H. Falagán
Building Seagram
Phyllis Lambert
Yale University Press, 2013
+ article is published in arquilecturas
Búsqueda para satisfacer el conocimiento de la actividad arquitectónica y tangentes que se generan. La idea es crear un espacio para divulgar los diversos proyectos en busca de nueva inspiración y de intercambio.