The Arquia Foundation, attending to the formative value that they suppose the practical knowledge of the profession and the geographical mobility, summons the edition XVII of the contest arquia/Scholarships, for that it grants 20 scholarships directed students in last years of the career and to young architects newly qualified, destined to the accomplishment of professional practices in European studies of Architecture.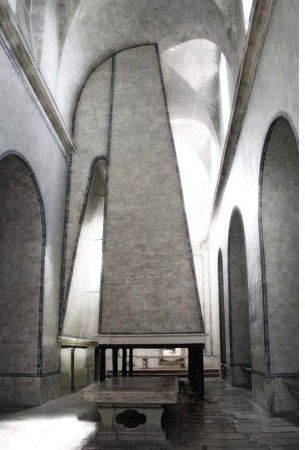 Modalities of participation.
Two modalities of participation exist: academic process and I compete. It can choose to take part in one of them or in both simultaneously. 10 scholarships are summoned for every modality. To assure a suitable geographical distribution of the scholarships, this one will be weighted proportionally to the number of valid inscriptions got for center and modality.
· Academic process.
The candidates will be selected by virtue of his academic process. This one will be valued by the average of the notes obtained in the subjects overcome of the career, as well as by the average of the notes obtained in the subjects overcome of Projects (to such an effect they will be considered to be all those who should depend on the Department of architectural Projects). The above mentioned average notes will be calculated by the solicitor, as it is specified in the Annexe I of the Bases.
· Contest 2017
The students will be selected by virtue of the material contributed to contest.
Calendar.
· Opening summons: on January 2, 2017
· Period of inscription: on January 2 to May 2, 2017
· Results: from last week of July, 2017
· Act of delivery: October, 2017
All the information in the web.
Búsqueda para satisfacer el conocimiento de la actividad arquitectónica y tangentes que se generan. La idea es crear un espacio para divulgar los diversos proyectos en busca de nueva inspiración y de intercambio.