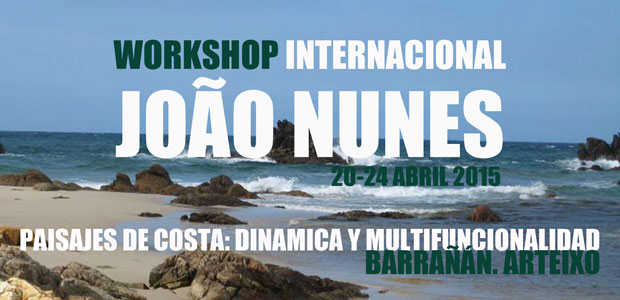 TheWorkshop that Juana de Vega organizes the Galician School of the Landscape in the Foundation, is directed university graduates of top or average degree who develop his activity in projects of architecture, gardening or landscape painting, as well as to students of technical educations or with vocation of specializing itself inside the field of the landscape.
João Nunes is partner Fundador and President of PROAP, Study of Architecture of the Landscape shaped by a wide multidisciplinary equipment of professionals, with a recognized experience in the area of the landscape, in his more wide meaning.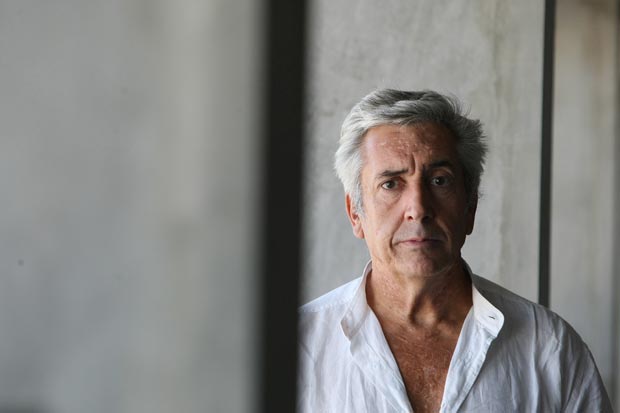 Since The International Director is responsible for the strategic management, executive and tactics of three international offices: Lisbon (Portugal), Luanda (Angola) and Treviso (Italy). It develops PROAP's conceptual and creative design and defines the strategic orientation of the processes of investigation.
It gives classes in the Institito Superior of Agronomy of Lisbon from 1991. Nowadays also there gives classes in the University Institute of Architecture of Venice, Technical University of Milan, Technical University of Turin, Faculty of Architecture Ludovico Quaroni of the University of Rome " The Sapienza ", Authorize of Alghero's Architecture and in the Accademia I gave Architettura de Mendrisio.
Objetivos
Desde una perspectiva integradora de las múltiples funciones del paisaje, entender el papel que juegan los ecosistemas litorales dentro de su ámbito territorial.
To bring together the multifunctionality of the territory from the agricultural production; the protection of the natural way; and aesthetic, ecological and environmental componentes in the frame of interaction man – territory.
Program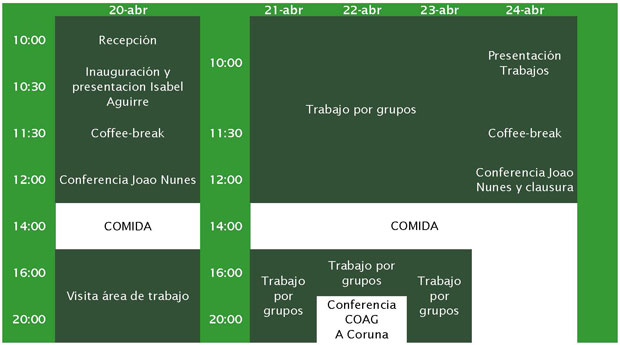 Pre-enrolment
To formalize the matriculation, the persons who are interested must cover the form of matriculation, accompanied of a curriculum vitae with a maximum extension of a sheet of paper. Both the form and the curriculum must be sent the Escola Galega da Paisaxe before April 7.
New Dates of inscription and of matriculation of the Workshop to 12 and on April 17, respectively.
Pupils' selection
Of the requests of matriculation formalized, there will be selected a maximum of 25 participants. To do the selection there will be valued the adequacy of the academic and / or professional profile of the solicitors to the activity to develop in the Workshop.
Registration
The amount of the matriculation is 200,00 Euros.
It includes: educational material, displacement the Foundation to the area of action, the coffee break and the almuerzo.matrícula
More information:
+ escolagalegadapaisaxe.com
+ Facebook: Fundacion Juana de Vega
Búsqueda para satisfacer el conocimiento de la actividad arquitectónica y tangentes que se generan. La idea es crear un espacio para divulgar los diversos proyectos en busca de nueva inspiración y de intercambio.