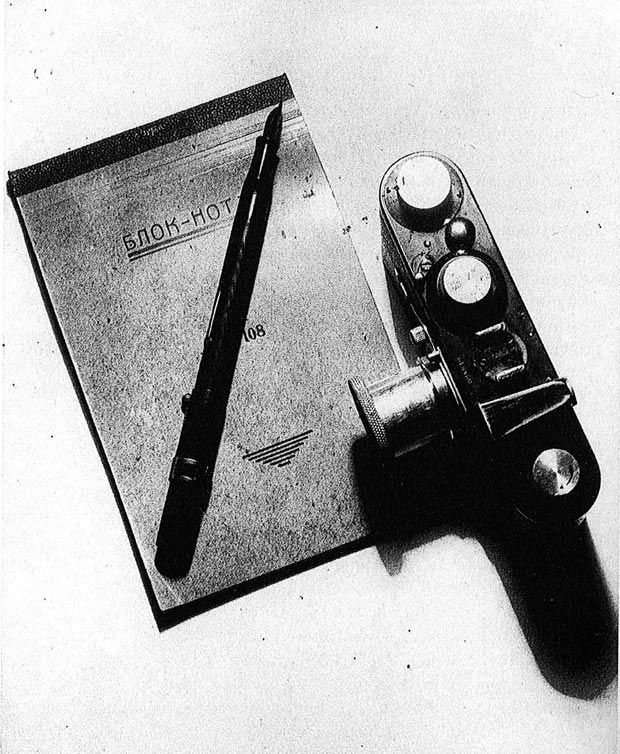 "We direct our brotherly greeting all the artists expressionists, cubists and futurists who feel so called and responsible, wishing to stick fast to us as partners. We feel young, free and pure."

Manifest of the Novembergruppe, on December 3, 1918
Under the condition of shock in the one that is nowadays the architect's profession there proliferate multiple predictions that predict how it will be this trade in the immediate future. Of all these auguries, between which there abound the apocalyptic ones that they announce one tomorrow without architecture, some they seem to be interested in polarizing the profession under the paradigm of the great office that radiates an illusion of efficiency and professionalism where the creative departments are a part it suspends, almost always minor, opposite to the dedicated ones to the production of the project, to his bureaucratic control or to his advertising. The used argument is that in a new world post-crisis will not have fitted for the slow and handcrafted practice of the small studies and these will be inevitably absorbed by a market that only conceives the quality as a standard allegedly infallibly without margin for the experimentation. Opposite to this reasoning and the neoliberal arguments that it conceals, surprisingly assumed with docility for the public administration when it needs of an architect, we claim an attitude of resistance, chance as that of the poet, the craftsman, the philosopher or the scientist, ready to take part of the world later to rethink it patiently from our tables. We call to the resistance all those architects ready to fight against the imposition of a model who takes advantage of the muds of this crisis to do powder to us, the wait from which one withdraws the clay-pit to leave what stays of architecture in intermediaries' hands. We claim those that do of his table his trench, supplied with books, notebooks, pencils, drawings and models. We recognize our colleagues of the resistance as his attitude, know that he is a resistant architect because:
1.- It does not begin a project knowing how it finishes.
2.- He believes that small project does not exist.
3.- The lack of budget does not use as excuse.
4.- It tries to be nourished of all the real and imaginary worlds, lived and read.
5.- It knows that the project fits inside the mine of a pencil and that only spending it it will manage to extract it.
6.- It investigates unsuspected matters of doubtful profitability that they neither begin they do not even end necessarily with the project.
7.- He thinks with the hands forms and materials that not always look like architectures.
8.- It takes interest and worry as the whole process that concerns the architecture, from the conversation with his inhabitants up to the last construction and of there, towards the life.
9.- It does not use the fashionable words of the correct and hegemonic thought.
10.- It is left to accompany for giants of all the times, places and housekeeping.

Vive la résistance!
María González-Juanjo López de la Cruz
Architects and teachers
Sevilla, november 2014
María (Huelva, 1975) y Juanjo (Sevilla, 1974) son arquitectos por la Escuela Técnica Superior de Arquitectura de Sevilla en 2000, números 10 y 3 de su promoción de un total de 348 egresados, con la calificación de sobresaliente en sus Proyectos Fin de Carrera y ambos premiados en la 13ª edición del Premio Dragados Fin de Carrera. Después de un año de estudios becados en L´École d´Architecture de Paris-la Seine en Francia, trabajan con los arquitectos Javier Terrados y Guillermo Vázquez Consuegra, tras lo cual fundan SOL89, un estudio desde el que intentan conciliar investigación, docencia y profesión.
Durante estos años han podido desarrollar y construir proyectos desde los que indagar en los espacios intermedios de la ciudad y la reutilización de estructuras obsoletas, trabajo habitualmente difundido por publicaciones especializadas de ámbito nacional e internacional y que ha obtenido múltiples premios, como el Primer Premio de Arquitectura de los Colegios de Arquitectos de Sevilla y Huelva en diversas categorías (2006, 2015 y 2016), la Medalla de Plata del Premio Fassa Bortolo (Italia, 2013), Primer Premio Wiener Berger (Austria, 2014), Medalla de plata del Premio Fritz-Höger (Alemania, 2014), Primer Grand Prix Européen d´architecture Philippe Rotthier (Bélgica, 2014), Primer Premio Enor de Arquitectura Joven (España, 2014) y el Premio 40under40 para jóvenes arquitectos europeos del Chicago Athenaeum (EEUU, 2015). Son finalistas de los premios FAD en 2013 y 2015, finalistas de la Bienal Española de Arquitectura y Urbanismo en 2014 y premiados en la de 2016, nominados al premio europeo Mies van der Rohe en 2015 y elegidos para formar parte del Pabellón español en la XV Bienal de Venecia en 2016, galardonado con el León de Oro.
Son profesores asociados del Departamento de Proyectos de la Escuela de Arquitectura de Sevilla desde 2005 y másters en Arquitectura y ciudades sostenibles por la misma Universidad en 2008. Su labor profesional y docente se extiende a la difusión del pensamiento arquitectónico mediante la colaboración habitual con escritos en publicaciones especializadas y la organización y dirección de diversos encuentros y seminarios junto a Ángel Martínez García-Posada (Sevilla, 1976), como el Congreso Internacional dedicado a Jørn Utzon en la Universidad Internacional de Andalucía en 2009 y el seminario Acciones Comunes sobre arte y arquitectura de la Universidad Internacional Menéndez Pelayo en las ediciones de 2013, 2016 y 2017. Son editores de Cuaderno Rojo (Universidad de Sevilla, 2010) y Acciones Comunes (Universidad Internacional Menéndez Pelayo, 2014), y autores de Proyectos Encontrados (Recolectores Urbanos, 2012) y El dibujo del mundo (Lampreave, 2014), libros en los que reflexionan en torno a la reutilización en la cultura arquitectónica y sobre los dibujos y la obra del arquitecto noruego Sverre Fehn.