The Congress VIII Iberian DOCOMOMO that will take place in Malaga from November 27 to November 29, 2013. In this congress organized together with the Technical Top School of Architecture of the University of Malaga and the Andalusian Institute of the Historical Heritage of the Council of Culture and Sport of the Meeting of Andalusia, one will think about The architecture of the modern movement and the education.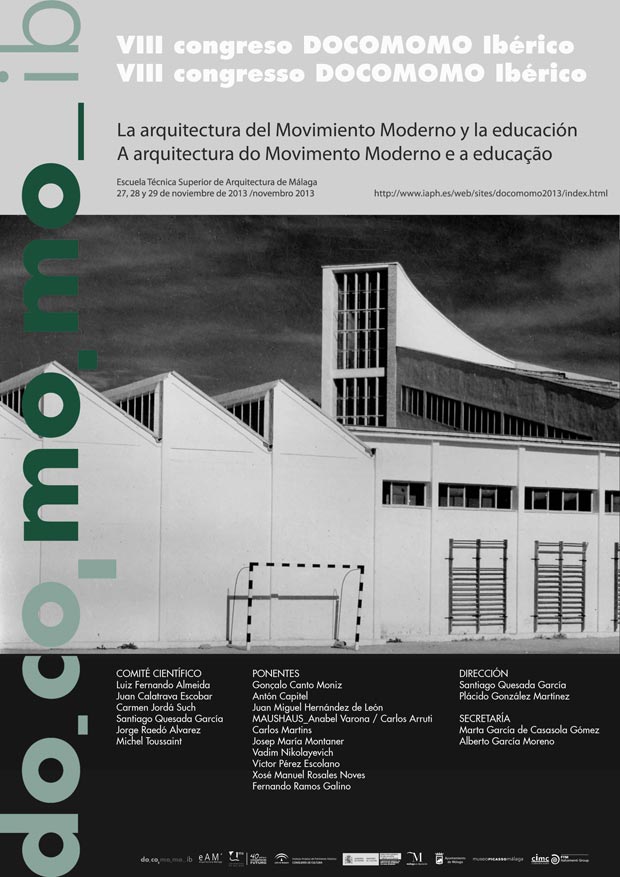 At present, the process of documentation of the architecture of the Modern Movement promoted by the Foundation Iberian DOCOMOMO faces the extension of his General Record of 1996, from the thematic studies on industry, the housing and the equipments realized between 2004 and 2009.
The work developed as for documentation has supposed a quantitative and qualitative jump in the knowledge of the architectures and the cities of the past 20th century. This effort has given impulse to the development of new offers on how making the contemporary heritage accessible to the company.
In this sense, the question of the formation in the architecture of the Modern Movement supposes an enormously prolific field of investigation and experimentation, on which it proposes to develop the subject matter of the Congress VIII Iberian DOCOMOMO.
Búsqueda para satisfacer el conocimiento de la actividad arquitectónica y tangentes que se generan. La idea es crear un espacio para divulgar los diversos proyectos en busca de nueva inspiración y de intercambio.