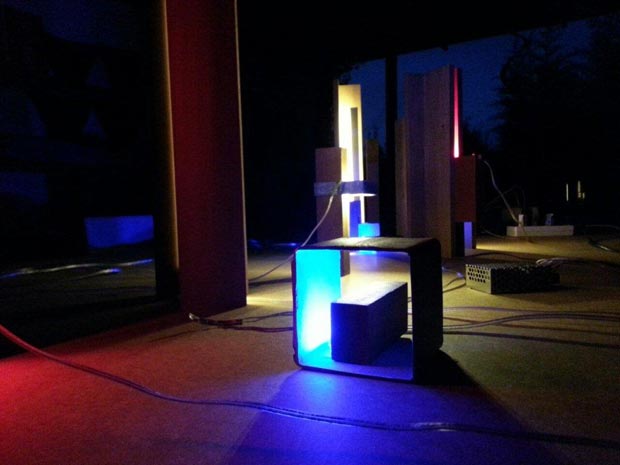 The multidisciplinary artist Guillermo Charlín along his biography, has happened for the painting, architecture, sculpture, the industrial design and the lighting.
Charlín, began, his first gaits, 25 years ago, in a study of architecture in Vilagarcía de Arosa, work that it was combining with the painting. Later there moved to Santiago for cofundar Tokonoma, company of lighting and promotion of industrial designers. His professional path and his passion for the painting and sculpture have led it to studying the processes where all these artistic disciplines interact.
With this project and after investigating deeply in the lighting, since of integration of the spaces and creative of volumes, the artist, it has united all these disciplines for which it has happened, giving like proved the birth of these objects, architectures with light, architectural sculptures. Whose emptinesses or hollows us reveal his particular color that comes from a light source as subtle as a brushstroke.
Intimist one treats himself about a series of pieces on a large scale, realized in diverse materials, in the majority of they they combine, wood and metal. All of them with incorporation of light across led, to contribute the color (blue, red, hot white), giving him to the sculptures a pictorial treatment across the light sources.
The relation and connection between sculpture, architecture and painting becomes well-known in the creation of these objects, a persistent fight in the work of this artist.
There appears the aptitude to develop considered elements "useful art".
He is interested in demonstrating to the artist this spatial relation between the spectator, the sculpture, the architecture and his environment, playing with the scales.
The illusion of the light molds the interior or emptiness and defines the sculptural – architectural space that dyes of color to inform the painting of the creation.
It harmonizes several ingredients of the artistic disciplines (sculpture, architecture, painting) in the same container or volume and his conductive thread it is the light.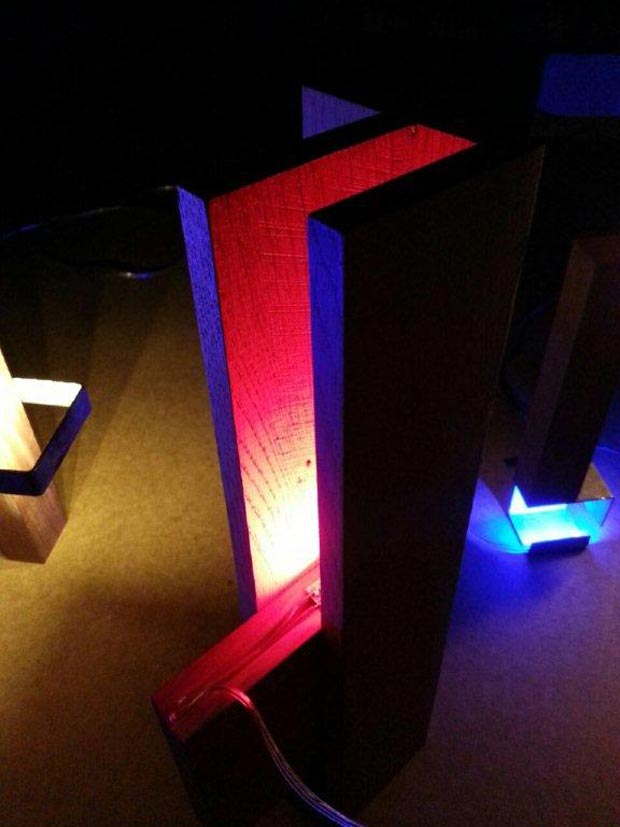 The collection has been called Vagalume (Firefly), for all his symbolism.
The fireflies shine in the darkness and for it they stand out, being a dam of his predators only for the fact of shining.
The firefly represents the labyrinth of the thoughts in which a person seeks to transform all his ideas into a concrete idea.
With the "environment", the firefly represents the word equal "investigation" to search, up to finding the aim or motive.
Isabel Domínguez Pérez, Historian of the art
Santiago de Compostela, april 2015
Búsqueda para satisfacer el conocimiento de la actividad arquitectónica y tangentes que se generan. La idea es crear un espacio para divulgar los diversos proyectos en busca de nueva inspiración y de intercambio.