Since the Queen Victory showed his fascination for a stereoscope in the universal fair of London 1851, the experiment that allows the sensation of relief in the photographies penetrated the borders and came to this country with the artists of the travelling lens. Today, to 160 years, the vision of instantaneous ancient in third dimension is a motive of the exhibition An image of Spain. Photographers estereoscopistas French (1856-1867).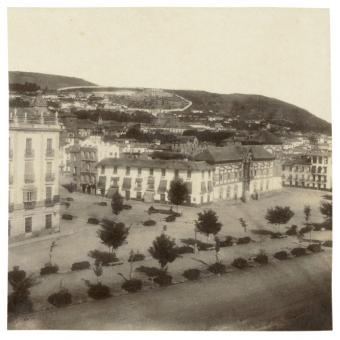 The lounge of National Chalcography of the Royal Academy of San Fernando's Fine arts is the space in which the Foundation MAPFRE has assembled the particular look that, thanks to the development of the stereoscopic technology, three photographers spread of the Spain decimonómica: Joseph Carpentier, J. Andrieu and Ernest Lamy. Also there take part the publishers Ferrier and Soulier and the brothers Gaudin. Before the eyes of the visitor despliega a wealth of elements that offer a wide vision of the estereoscopía: besides the collection of images that allow to the spectator to experience the third dimension, the sample possesses books of trip, documents on the technology, chambers and visors. A sum that throws a total of 130 pieces.
[…]
Jhovanni Raga
+ article is published in el país
Búsqueda para satisfacer el conocimiento de la actividad arquitectónica y tangentes que se generan. La idea es crear un espacio para divulgar los diversos proyectos en busca de nueva inspiración y de intercambio.