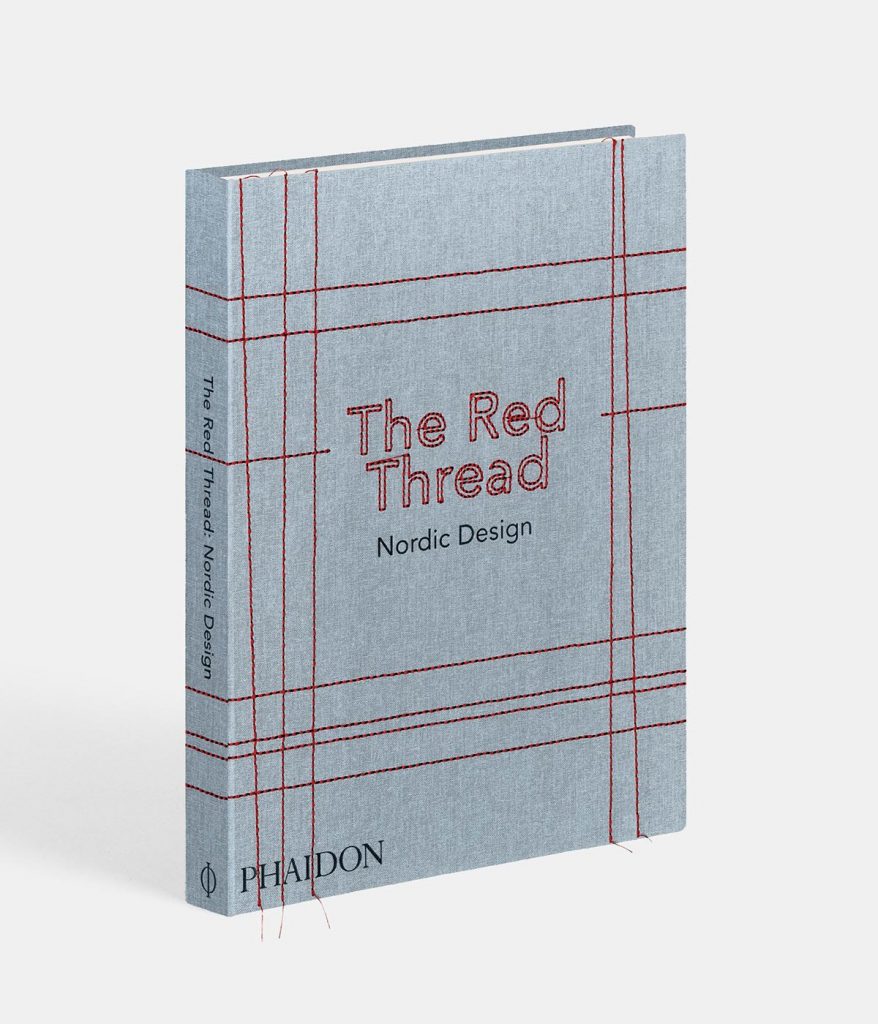 The Red Thread is an elegant study on the beauty, the simplicity and the functionality of the northern design, so much past as present. His title inspired by the Swedish expression give röda tråden (the red thread), it is a metaphor of the essence of a history or creative work that is in use for describing the foundation of a question or the substance conectora of an idea. This book treats on the concept of the design as way of progression and on how the northern design especially tries to satisfy the practical needs of the daily life.
The Red Thread shows the deeply rooted aesthetics of the northern regions presenting the diversity of his design across more than 200 objects. From functional articles up to exquisitely produced ornaments, traditional handmade fabrics and furniture made of mass, the lasting attraction of the northern design has provoked a desire of objects of beautiful and expert invoice in the whole world.
Organized in three categories, 'Design to improve the life', 'Design to improve the spaces' and 'Design to improve the relations', The Red Thread is a universal look to the importance of the northern design and his interest for modest, functional and accessible objects that turn out to be necessary for a practical way of life. The work is amazing illustrated and every page devotes itself to the only object, which allows to the readers to estimate the real beauty of each one. The book, with binding in fabric and a front page with details in red thread, is a beautiful and tactile object that will inspire all those that sit interest for the design.
The book Verner Panton presents a great diversity of talents, with traditional pieces of northern classic designers as Alvar Aalto, I block Wirkkala and Arne Jacobsen close to creations of emblematic brands as Georg Jensen and IKEA. There are extraordinary pieces of contemporary design, as Marimekko's rubbers and the functional furniture of the study of Danish design Skagerak, besides classic timeless as Stool 60 of Alvar Aalto for Artek. The contributions of current designers like Ingegerd Råman and Andreas Engesvik add to anonymous objects and new works of emergent designers.
The Red Thread is Oak Publishing's work, a publishing house independent from Copenhagen founded in 2013. His publication bianual Oak – The Nordic Journal is an honoring to the inspiring talent and the northern culture. With a few extraordinary texts and photographies, Oak presents persons, designs, ideas and visionary spaces of the whole world.
The Red Thread  is the last incorporation to the increasing collection of studies on international design of Phaidon, Wa: The Essence of Japanese Design and Sar: The Essence of Indian Design,, and a reading forced for fans to the design and admirers of the northern style.