The Institute of Studies of the Territory organizes this international workshop on design and planning of the landscape that takes the putting as a topic in value of the rural way. It is of fundamentally practical character and wants to constitute a forum of exchange of experiences placed in the rural European context.
To the length of the meetings works conferences given by the equipment will include of orientadores that will remain formed by experts and teachers of diverse European universities.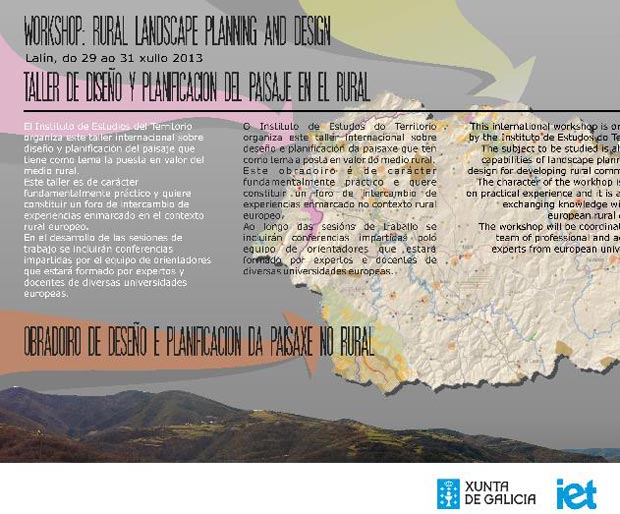 You date: Of 29 ao on July 31, 2013
Place: Lalín Colabora: CEIDA
Organizes: Instituto de Estudos do Territorio.Xunta de Galicia.
Free entry. Limited vacancy
Búsqueda para satisfacer el conocimiento de la actividad arquitectónica y tangentes que se generan. La idea es crear un espacio para divulgar los diversos proyectos en busca de nueva inspiración y de intercambio.