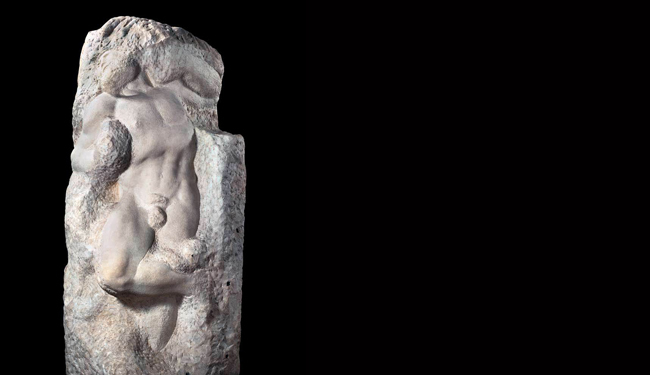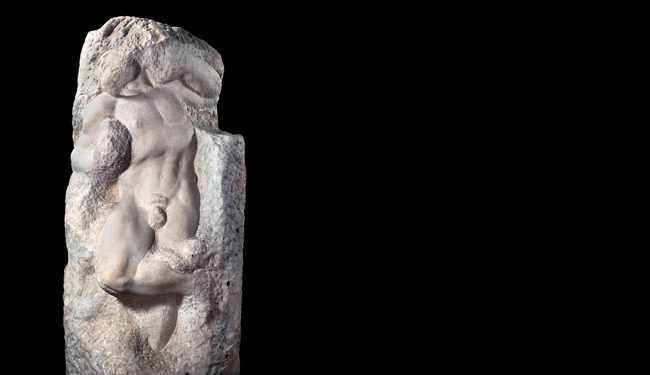 When in 1923 Sigfried Giedion delivered his speech opposite to the students of design during the week of opening of the Bauhaus, his principal message was of
"listening to the material and to uncover the secret life of the amorphous thing".
Uncovering the art caught in the matter it is not necessary to excavate but deal, for that deal is to cut, but also it is to draw, standing out important I concern of the superfluous thing. Constantin Brâncuși I made clear that workshop was the real way towards the sculpture. This way it demonstrates it in the different versions of The Kiss, his respect for the block was such that was determined to remove the minimal quantity of stone to represent an embraced pair. The unfinished slave of Michael Ángel also gives testimony hereby of acting.
The piece of the convict, one of the four who would decorate the tomb of the Pope Julio II, seems to try to escape of the mass of stone that catches it, as if the slow one carved of the teacher only was withdrawing the matter that contains it. Not even the best artist has idea of what contains in power a block of marble inside his mass, the own Michael Ángel declared, clarifying that in the stony block there is a latent sculpture and that the sculptor is not his creator, but only his liberator.
In the end like in Brâncuși's Kiss the matter embraces to the form and his characteristics as the hardness, the texture or the weight have not to only turn but to feel to represent the real nature of the material. Is it possible that when Brâncu? I was affirming that the artist must know how extracts the being who is inside the matter, not refiriese to the piece or sculpture but to the interior energy of the block, to his essence, his real nature, which in occasions will be a slave, in others a geometric block and in others a pair impossible to separate.
Íñigo García Odiaga. Architect
San Sebastián. April 2016