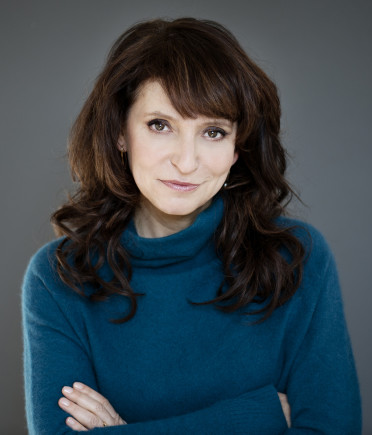 In the book Talking Movies: Contemporary World Filmmakers in Interview, it was written by Jason Wood in 2006, there is an interview with Susanne Bier in the one that counts that first he studied compared religions and later architecture and
«I was interested very much in elements in the line of the movies, as the design of sets. Then I was interested more in the persons that in the walls that he had designed and I started reading scripts. I appeared as art director to the National Film and Television School in the United Kingdom and while it was in the interview said to them that it was not decided if she wanted to be an art director or director, and they said to me that I should go away to my house and me think it.

Very soon I appeared to director in Den Danske Filmskole. I am not like several masculine directors who have been fanatics of the cinema all his life».
According to Bier, it seems that the cinema more of the people deal that the architecture, which is very debatable, but yes it is true that the latter turns into a valuable intermediate step to end up by directing movies.
Also there ask him what directors were influencing him in those years and reply:
«I was incredibly influenced in those days by the directors as Antonioni that were using the architecture very significantly».
It is not the first time, it nor will be the last one, which the movies directed by Michelangelo Antonioni, recommend to themselves in this blog, because his fingerprint has been fundamental in the relations between the cinema and the architecture and, if it does not continue her being, only it will be able to be imputable to the lack of cinematographic culture so much of some filmmakers, since of some architects.
Jorge Gorostiza, PhD architect.
Santa Cruz de Tenerife, september 2017
Author of the blog Arquitectura+Cine+Ciudad
Doctor arquitecto, proyecta y construye edificios y desarrolla trabajos de urbanismo. Desde 1990, publica numerosos artículos sobre cine y arquitectura en medios de su localidad, revistas como Nosferatu, Nickleodeon, Academia, Lateral, Cahiers du Cinema… y en varios volúmenes colectivos. Entre el 2000 y el 2005 dirige la Filmoteca Canaria. Imparte conferencias sobre arquitectura y cine en instituciones como el CAAM en Gran Canaria, la UIMP, el CENDEAC en Murcia, INCUNA en Gijón, Fundación Telefónica, la ETS de Arquitectura y el CCCB de Barcelona, las ETS de Arquitectura de La Coruña, Sevilla, Valencia y SEU madrileña, La Ciudad de la Luz en Alicante, la UNED en Pamplona, en varios colegios de arquitectos, así como en las universidades del País Vasco, Gerona, Valladolid, Málaga, Granada, SEK en Segovia y CEES de Madrid. Jurado en varios festivales cinematográficos, como los de Alcalá de Henares (2001), San Sebastián (2002), Sitges (2003), Las Palmas (2005) y Documentamadrid (2005), y comisario de las exposiciones Constructores de quimeras. (Centro Conde Duque, Madrid, 1999) y La arquitectura de los sueños (Capilla del Oidor, Alcalá de Henares, 2001).
He publicado bastantes libros y muchos artículos, he impartido conferencias, he sido comisario de exposiciones y jurado en muchísmos festivales. Si quieren saber más no duden en consultar mi blog ARQUITECTURA + CINE + CIUDAD.