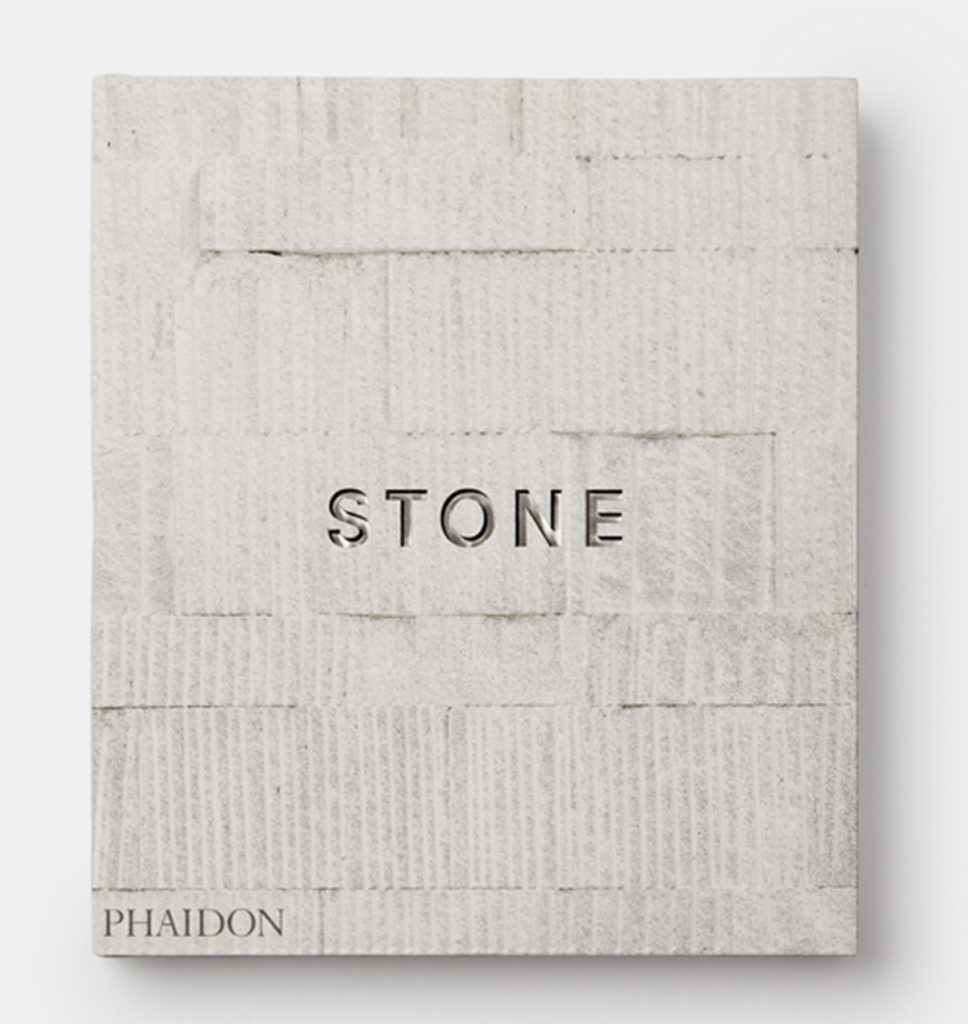 One hundred and seventy examples of the most extraordinary stone structures in the world in the last 5,000 years.
"The stone is not an anachronism; it's the future".

– William Hall
The stone is an extraordinary building material with endless possibilities. It can be formal and elegant, but also fun and invigorating. Imagine the beautiful pink and white marble facade of an Italian palace, the spectacular interiors of an English cathedral built with sandstone from a local quarry or a summer house made of dolerite on a remote island off the coast of Australia. Stone is a fascinating, fresh and enlightening global journey to get to know one of the oldest and most exceptional building materials in the world.
After the publication of Concrete (2012), Brick (2015) and Wood (2017), Stone presents a spectacular selection of structures from the last 5,000 years and highlights the beauty of this apparently humble material. Profusely illustrated with more than 170 amazing images and demonstrating the extraordinary variety of material, this new book will interest architects, students and fans of quality architecture.
Stone includes works by famous architects such as Philip Johnson, Antoni Gaudí, and Mies van der Rohe; contemporary talent structures such as Kengo Kuma, Grafton Architects and Snøhetta; and equally surprising and memorable buildings of newcomers less known. Covering the entire planet, projects include churches, monuments, private homes, shops, cultural spaces and more, from ancestral and mystical places to lustful and romantic: Stonehenge in Wiltshire, England; the pyramids of Cairo, Egypt; the Parthenon of Athens, Greece; Ashdown House in Berkshire Downs, England; the Céline store in Miami, Florida; and the Zwinger Palace in Dresden, Germany.
Following the same format as the previous books in the series, Stone is meticulously organized to encourage comparison and debate. Each entry includes crucial information – project title, architect, date and place – as well as interesting captions that offer enlightening comments. The projects are grouped thematically into chapters such as Texture, Juxtaposition, Landscape and Light to elucidate its architectural qualities and the raised dust jacket enhances the tactile experience of the book, attracts the reader and recreates the attractiveness of the texture of the stone.
Stone has been written by designer and author William Hall and includes an introductory essay by Penelope Curtis, former director of Tate Britain. With its mix of inspiring and beautiful images and perceptual texts that invite you to think, Stone is a tribute to this humble building material – recognized for its variety and tactility – but, when it is in the hands of the best architects in the world, it offers Infinite possibilities for creativity.
ABOUT THE AUTHORS
William Hall trained at Central Saint Martins and began his career in the office of minimalist architect John Pawson. He now runs his own design studio in London and works with clients such as Calvin Klein, MoMA and Tate. Hall is the author of Concrete (2012), Brick (2015) and Wood (2017), by Phaidon.
Búsqueda para satisfacer el conocimiento de la actividad arquitectónica y tangentes que se generan. La idea es crear un espacio para divulgar los diversos proyectos en busca de nueva inspiración y de intercambio.