Five offices, ten architects, fifteen cities. 13 ª Biennial show of Architecture of Venice, 2012 (August 29 on November, 25, 2012). The exhibition celebrates the achievements of the Spanish recent architecture, but it tries to reflect also the dramatic current situation of the profession. In the last decade, the big public investments and the system of contests have allowed to a new generation to construct a great number of singular works distributed all over the country. Here seven males and three women prove to be fifteen, in fifteen different cities realized by ten architects-, with ages understood between the 50 and 55 years – grouped in five offices based on Madrid, Pais Vasco – of Navarre and Catalonia.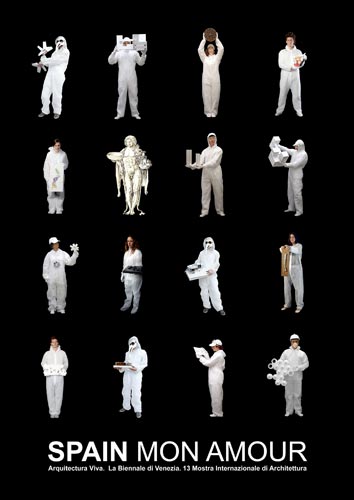 Nevertheless, the bases that have allowed this flowering of excellence they have come below with the financial, economic crisis and district attorney initiated in 2008. The prick of the real-estate bubble has made get down the number of housings initiated from 800.000 annual ones to 80.000, and the plans of austerity of the public sector have frozen the investments in new projects: the half of the studies of Madrid and Barcelona they have closed in the last exercise, and the professional young persons emigrate massively. This situation has wanted to be approached using the whole budget of the sample to bring Venice to two hundreds of students of architecture, who will support models of the buildings and will explain them to the visitors. On the one hand, the installation alludes to the classic iconography of mythological prominent figures, saints, bishops, kings, bosses or enclosedly architects that models carry to limited scale of the works that they promote, they design or donate; for other one, he sends to contemporary performances – of Santiago It Saws Ai Weiwei – where the secondary work is used by critical, pedagogic or solidary intention. Spain mon amour is certainly the celebration of a stage, a few architects and a few works, but also a was elegy for a past that has come to his term, a denunciation of a dislocated present and an invitation to think the future of another form.
Luis Fernández-Galiano
[mappress mapid="58″]
Búsqueda para satisfacer el conocimiento de la actividad arquitectónica y tangentes que se generan. La idea es crear un espacio para divulgar los diversos proyectos en busca de nueva inspiración y de intercambio.