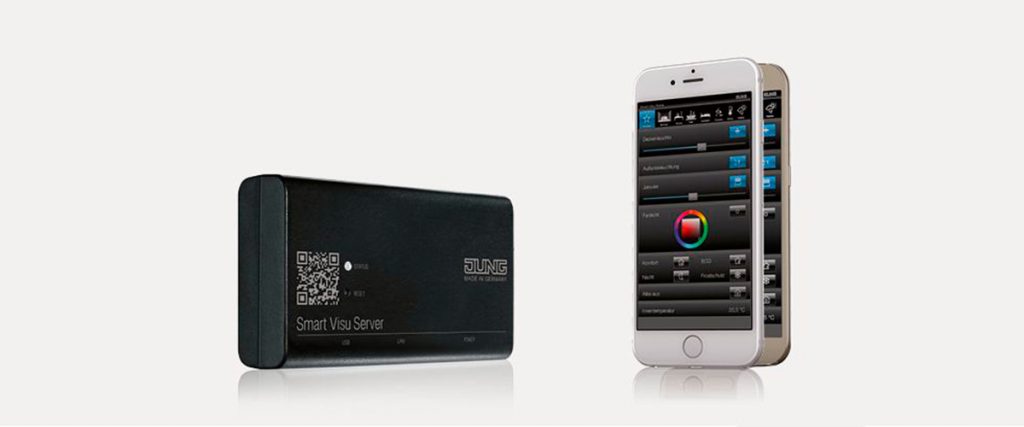 Jung, the European leader in electrical mechanisms and systems of automation for housings and buildings, offers with the new Smart Visu Server an ideal solution for the control of the intelligent home of today. It is a question of a device to fix or to mount in rail, which Control allows to accede across an Internet mariner to the interface of the system of configuration SV, as previous step to create of totally intuitive form a visual representation of the system of automation installed in the housing, place or building.
The structured good interface Smart Visu Home is the manager of realizing the operations arranged by the user who, in turn, will be able to create his own configuration of scenes and orders named 'actions'. The tool of configuration SV Control, thanks to his web technology, can be in use independently of the operating system of the PC, portable, smartphone or tablet used by the user.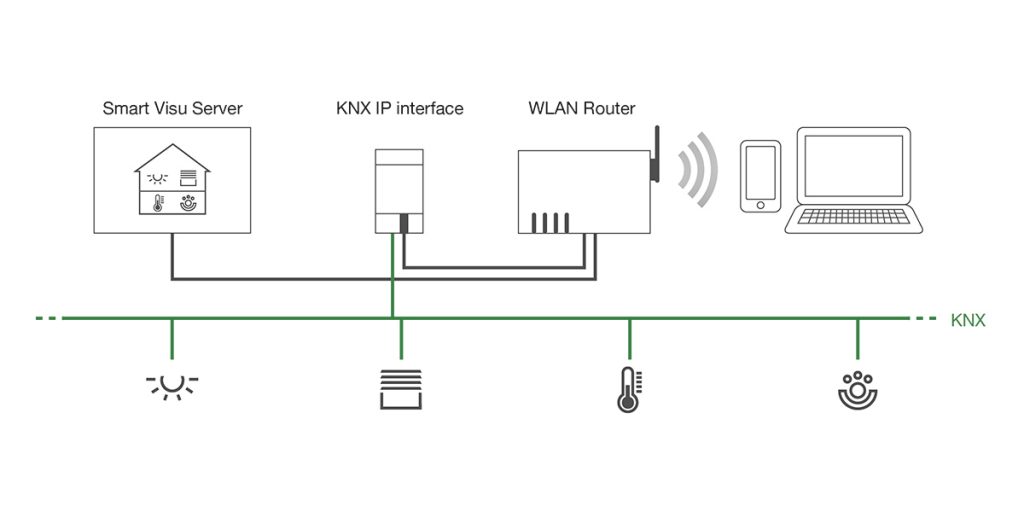 Initially, the connection with the system of automation KNX is realized across an interface or of a router IP. Once imported for the system the configuration of the existing installation, they can be created up to 24 zones or areas, to which later functions will be assigned. The 'areas called' can include the available devices in a certain stay or group favorites.
Inside every area it is possible to create functions like, for example, 'Engine' to rise or to lower blinds. In turn, every function can be assigned to one or several areas, so that 'Engine' can serve to drive the blinds of the area 'Lounge' or of the area 'Reading', though the latter is actually a scene that the user has created in another stay with his favorite configuration of lighting.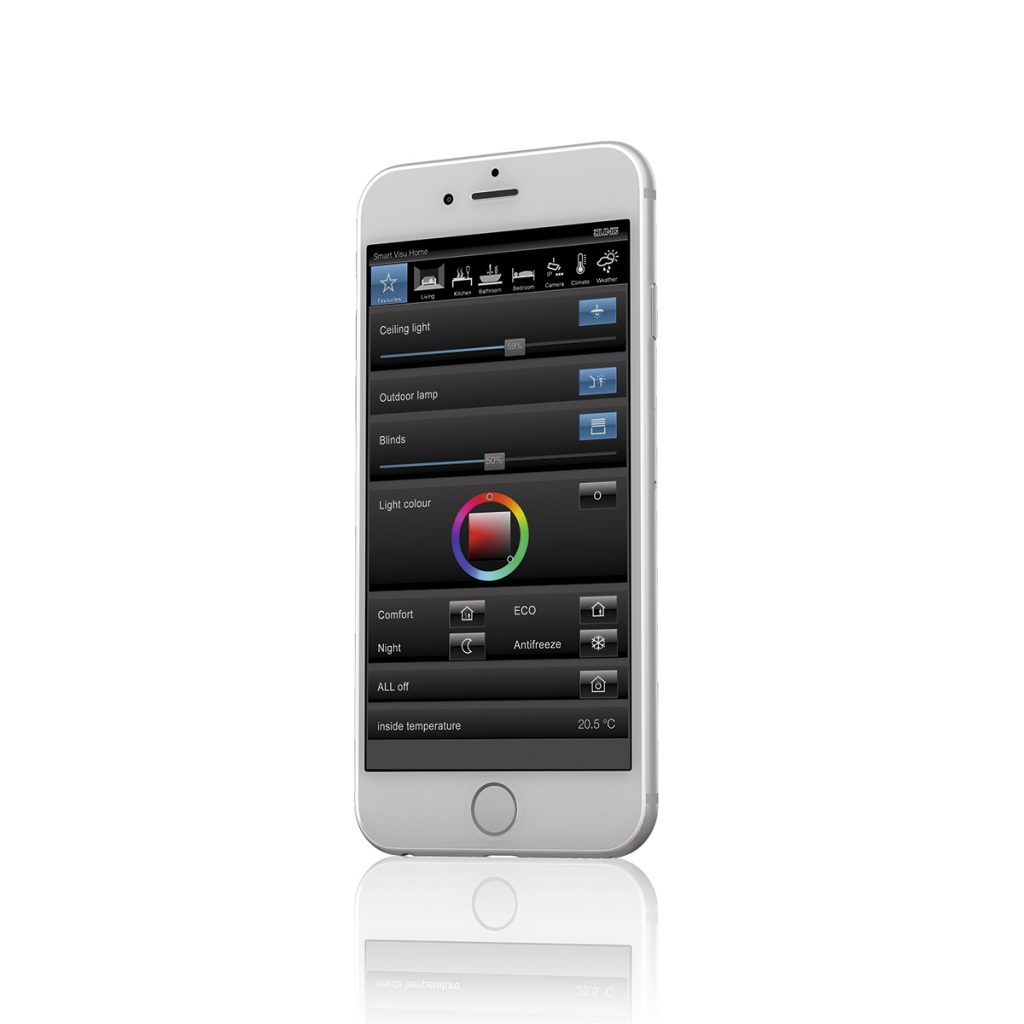 With this he concludes the work with Smart Visu Server of creation of the visualization, who will be able to manage comfortably across Smart Visu Home. In other words, the user has from this instant of a graphical clearly organized interface that allows him to control not only the system of automation installed KNX, but also others as that of lights of color Philips Hue. All this from a smartphone, tablet or PC.
In addition, with these tools, the user can create his own actions to connect or to disconnect lights and devices of temporized form or by means of conditions and conditions. For example, it would be possible to create an action as 'Good morning' that, on having be activated, would execute a series of typical or routine functions of the moment to get up in the bedroom or any other wished stay, as to igniting lights, to raising blinds, etc. Likewise, 'Good morning' it can go off of manual form (to will), temporized (at a certain hour) or for conditions (when there is light in the exterior).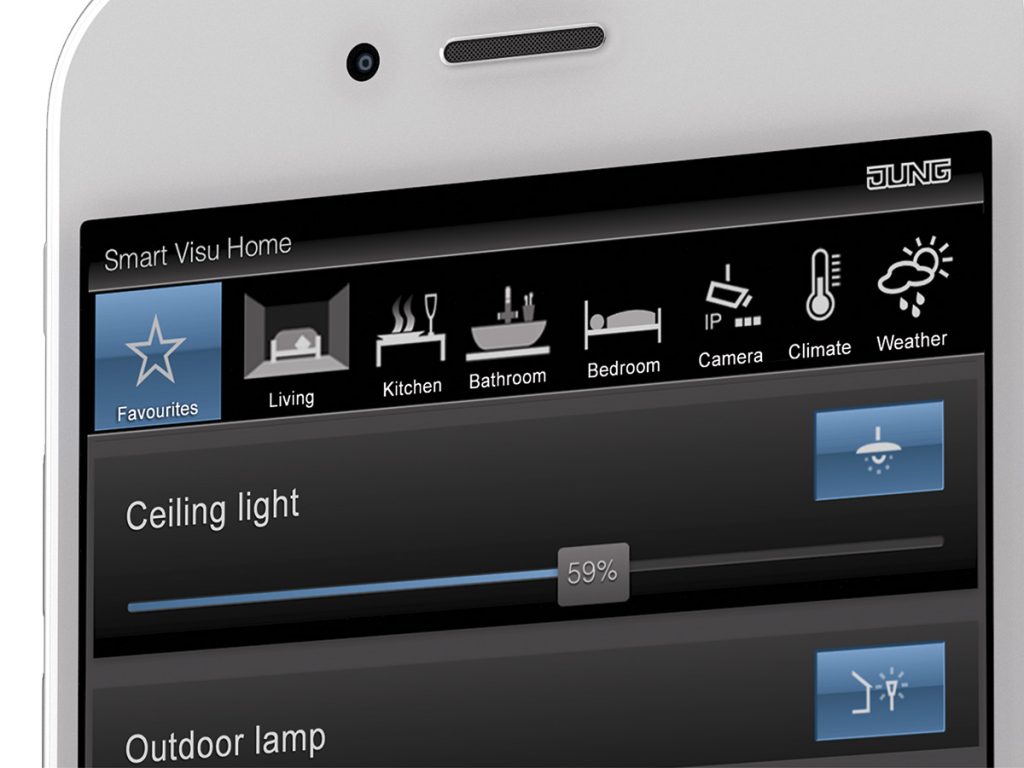 Finally, it is necessary to emphasize the modular architecture of the software of the Smart Visu Server, who can adapt with flexibility to new devices, from the systems of domestic entertainment up to the intelligent icebox.
Surge enero de 2009 como búsqueda de satisfacer el conocimiento de la actividad arquitectónica y tangentes que se generan. La idea es crear un espacio para divulgar los diversos proyectos en busca de nueva inspiración y de intercambio. Además de ofrecer la inmediatez de las noticias, se puede buscar información a través de distintas clasificaciones.