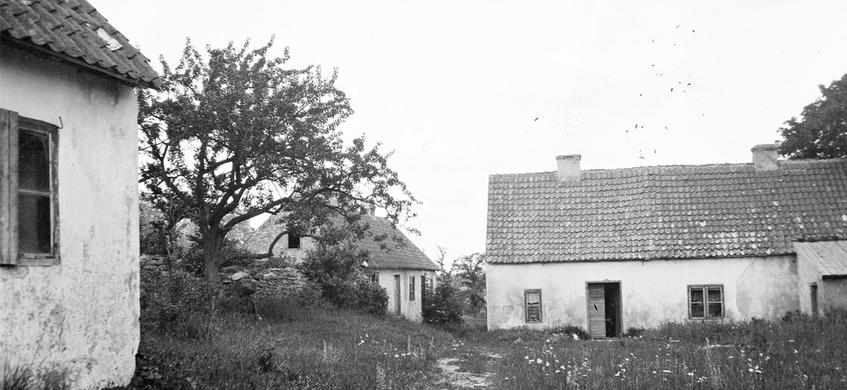 On September 16, the exhibition "Sigurd Lewerentz. 44 photographs of the trip in Italy" is inaugurated at the School of Art and Superior of Design in Olot, which is part of the cycle The Album of the architect, and which has previously been exhibited at the headquarters of Girona and Figueres of the College of Architects of Catalonia.
The sample is a selection of 44 snapshots of Sigurd Lewerentz's personal archive from the DM DigitaltMuseum, made during his trip to Italy in 1909.
Almost at the same time that Lewerentz made this trip, between 1902 and 1908 Franz Xaver Kappus corresponded with the Austrian poet Rainer Maria Rilke and if it were not because the "Letters to a young poet" were not published until 1929, it could be said that Lewerentz had read them and tried hard to follow the poet's advice to the letter. These letters speak of silence, depth, sadness, joy, artistic creation, the work of art and also of loneliness. As Rilke said:
"You have to get to go to yourself and for hours and hours not meet anyone. Being alone like when you were a child (…)".
Loneliness and silence also seem to be the characteristic features that best define Lewerentz. The critic has called him a lonely Nordic, silent architect, underground, isolated … a person of difficult treatment, often closed in himself, obstinate, obsessive.
In these forty photographs that you can see until November 17, you will find some of the questions that a young architect lived at the beginning of his path.
Búsqueda para satisfacer el conocimiento de la actividad arquitectónica y tangentes que se generan. La idea es crear un espacio para divulgar los diversos proyectos en busca de nueva inspiración y de intercambio.