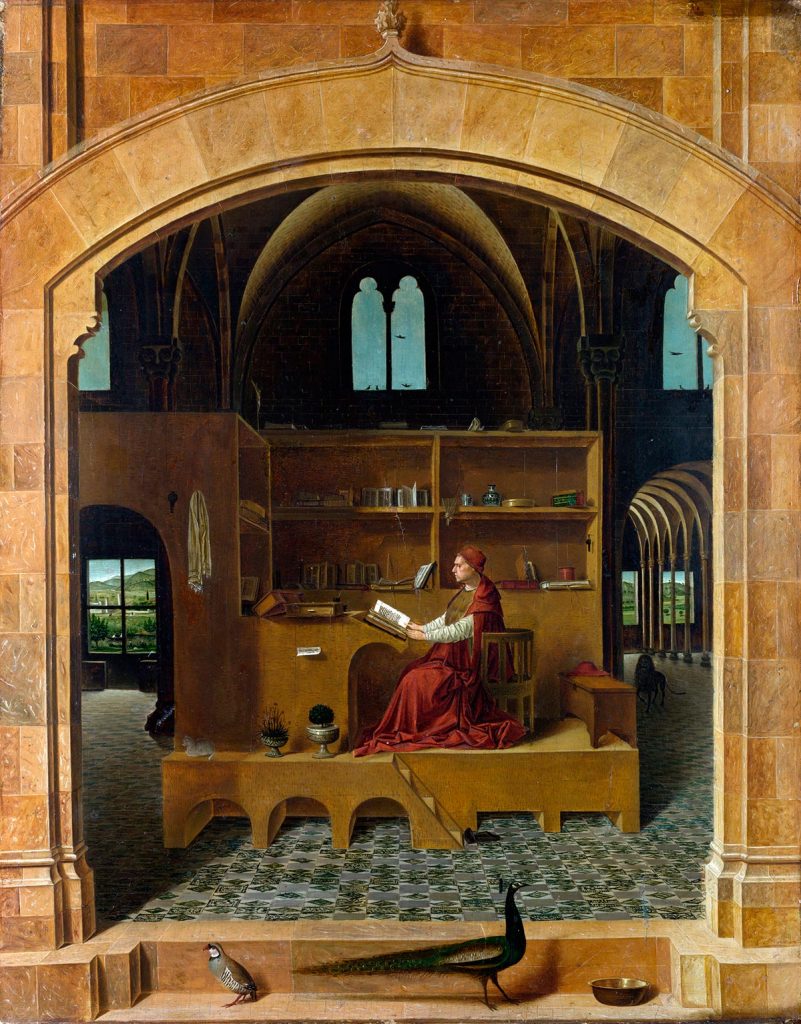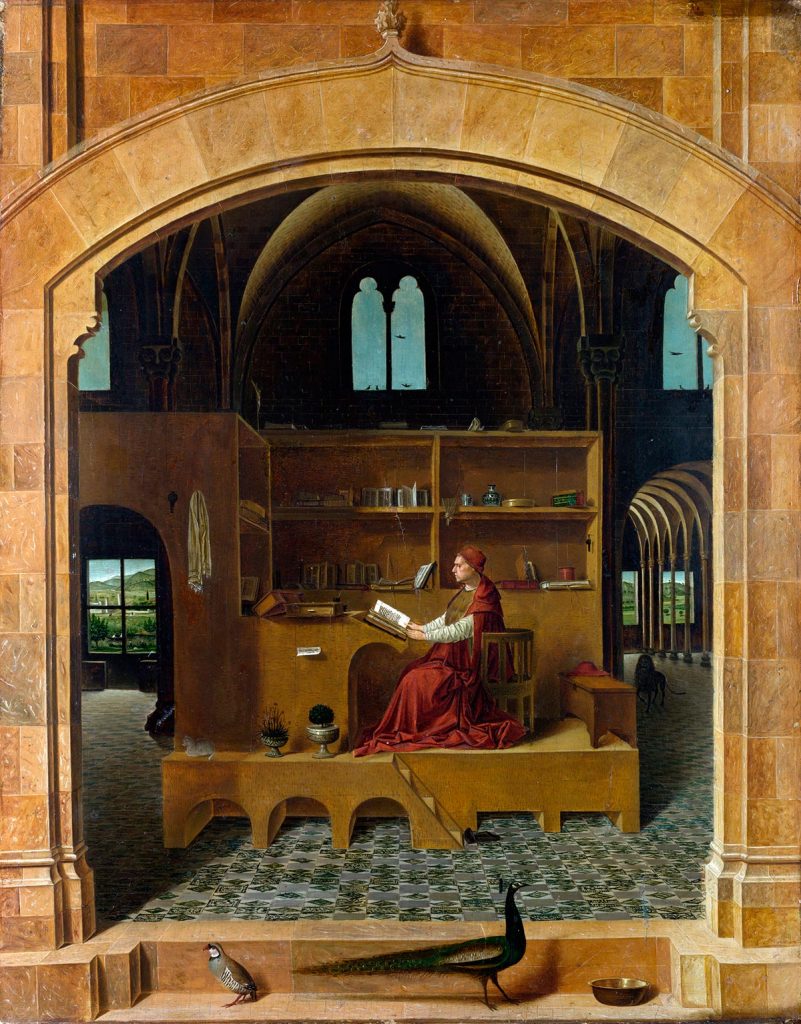 One of the more fascinating pieces of furniture of the history is the one that Antonello da Messina paints for San Jerónimo. By means of successive operations of encapsulamiento and as if about a story of Borges it was treating itself, the Renaissance painter locates a space inside other one and this inside one more. The picture frames a wall, which door frames a Gothic space inside which a complex piece of furniture frames the saint who gives name to the picture.
The series of enmarcaciones successive is not ended in the protector constructed Scriptorium I half-close the person of San Jerónimo. The look of the saint directs us to the definitive capsule, a container in whose interior fits everything: a book. It attributes the first translation to San Jerónimo to the Latin of the former testament known as the vulgata. It is precisely this book the one that shines with own light in the "aureum" center of the picture and constitutes the definitive container: the story.
Both the painter and the translator centre his look on this book, though both contemplate it from the distance. Put it hierática of the saint it is so rigid as the succession of enmarcaciones of the painter. The complex and rigid device formed by the furniture is like the complex and rigid device of the perspective. Two cultural products destined to frame the story, to directing our look to her. To appear towards a story that explains and gives sense all that it surrounds, such is the intention of the scenery represented in the picture, of the design of the furniture, and, why not, the intention of these lines.
Elías Cueto, architect
Santiago de Compostela, july 2011
Published in Nº 313 [sillas…]
Es arquitecto técnico superior de urbanismo por la EGAP, doctor en historia de la arquitectura por la ETSAC y especialista en diseño de mobiliario por THK (Alemania. En 2015 recibió el V Premio Domingo Fontán de investigación histórica y es autor de dos monografías sobre historia moderna y diseño. Ha trabajado como diseñador para diferentes firmas y ha colaborados con dos Premios Nacionales de Arquitectura. Actualmente colabora con la industria de la madera en el ámbito del desarrollo de productos y la mejora e industrialización de procesos.