ARQUICOACH® is a managerial project that it is born of the vital worry of his founder Rocío Tapia, Arquitecta, Coach Profesional and Coach of Life. Pioneer in Coaching for Architects. Speaker Motivacional and Formadora/Coach in Branding, Leadership and Motivation, Autoleadership, Emotional Management and of the Change, Management of the Time, Formation of Equipments and Management of the Diversity.
From 2011 it directs his actions to formalize a capture of integral conscience in the architect and his environment, in order that it makes profitable his profession and finds both new forms, and favorable contexts where arquitecturar, since it is not possible to find a solution to our professional career, and way of life, with the same mentality from where the problem was created.
For it it puts at the disposal of the architect, Formación and Coaching's Services with processes of Coaching Personal, Professional, Grupal and of Equipments, and PNL's technologies, Creativity, Emogestión, Neuroscience and Systemic.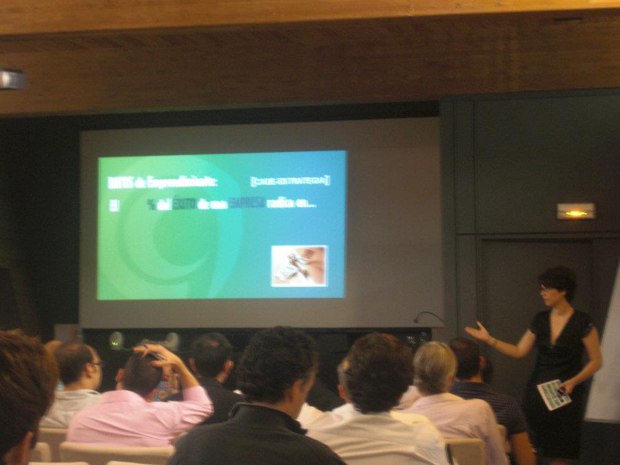 What is the coaching?
It is a discipline that counts with more than 30 years in his credit. Tremendously hybrid it is nourished of different sources as the sport, the consultancy, the psychology, the philosophy, the sociology, the neuroscience, the programming neurolingüística, the creativity or same Zen, between others.
As human beings, we establish, structure and construct our life on the basis of beliefs, synergy of the received education, the custom and our personal experiences. The quality of our beliefs, (also so called ways of thinking or criteria), in each of the things in which we believe will mark the type of relation and the final result that we will obtain with them, already be in situations, concepts or persons.
Coaching trains you to good thinking, well to feel and well to do in perfect coherence with you knowing the really important thing for you, extracting and developing the better thing of you in every circumstance of your life. It develops the human potential in order that you throw at your step old ways of thinking, and to operate, obsolete and/or retrograde that prevent you from advancing.
In Arquicoach what one supposes that he is or is not an architect, stops making sense, because the information takes, as information and trends in a specific frame of temporary and sociocultural reference. Now we are travelling towards other one.
Which has been your formation and professional path before Arquicoach?
Architect for the Technical Top School of Architecture of Seville, I was 6 years teacher of programs of drawing, calculation of structures and technical code between others. I was employed at a study of architecture and at a promoter.
On 2007, being still in the promoter I thought that there had to be other ways of working more effective and it is when I was formed in a managerial institute as Real-estate Project Manager for the Integrated Direction of Projects. Later, I was formed in Skills and Managerial Competitions in the consulting one. Certain day, looking in Internet for DIP's web I met one of coaching executive et voilá: I vibrated in tuning in.
What did you lead to opening way you in the coaching? Why for architects?
Though I discovered the coaching in 2007 I did not manage to be formed like coach until 2010, and gun-sight that the more it was discovering, the more I liked it, "but … it was an executives' thing and I was arquitecta".
My own formation since coach implied a degree of beastly self-knowledge. I revealed myself doing things that he was not even thinking it could do and deconstruyendo "my suppositions" to matador and disaster.
It from architects it came later. He was thinking that it was angry with this profession and certain authoritarian mechanisms. Later I discovered that it was angry with certain architects, and penetrating much more, and in honor to my truth, it was angered by me itself for having allowed certain professional behaviors in my person. So, I cleaned it and said to myself: "I can help my companions contributing this way to the architecture".
Did you meet many difficulties in his putting in march?
I had the difficulty with my father.
Do you think that to study Architecture has been a fundamental passport to have come to your current work?
Yes.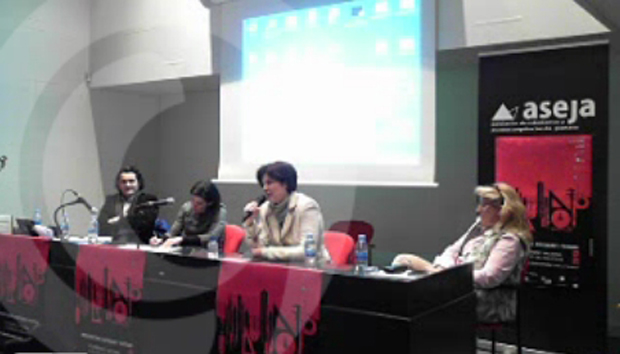 Are you satisfied with the reached aims?
It makes me very happy to feel the own happiness of those persons who meet favored by my services. The e-mails make to me very happy that companions' receipt that they deposit his confidence in me telling me his histories, his worries or thanking me.
Would you encourage other architects to follow your steps? What steps do you consider that they should give? How to complete his studies? What other advices would you give them?
It would encourage that were continuing theirs, and if in his way the coaching is, forward. Already said the gentleman Álvaro Siza that all the changes speak about continuity, though they look like breaks, since everything is a result of previous personal experiences. My steps were a return to my origin, since always I was interested in the personal development.
An as veracious as possible self-knowledge out of autodeceptions, a confrontation and constant autoexploration is what implies this way. I am a mirror of my clients, if in such a mirror I put my not worn out things, the reflection that I offer would meet muddied and the coaching that I offer would lose sense.
Do you believe that the architects in Spain we should continue opening new routes of work to go out of the "most "traditional" cabin of projecting given the current situation of the construction in our country?
My belief in the matter is the round one YES. The current context has extracted afloat a situation of already existing precariousness. The architects walk fought with the money, the leadership, the teamwork (we know the work in group) and the managerial mentality. In what measure there are taught in the schools the royal prices of a calculation of structures or facilities or simply to baremar worthy fees? There is a bounding buried belief that it comes to say that the architecture is identified by the vocation and to speak about money it in dirty. Well then, the vocation is a value or superbelief, and the money, also. While the first one is a call to the contribution, the second one is a call to the survival. And in the architecture, and the architect, there come together many values that have to be present in order that it blooms, as the defense, the honesty and the integrity. The dumping, beside being illegal, already is not an option if it is that we want to preserve the evolution of this profession and not to fall down in his regression.
What do you think of those that they have been going to work abroad?
It is an option. Every spatial movement nowadays implies intrinsic motivations of the persons who like that have decided to go out or to remain. Both ends meet parameters and diverse variables that have to confront. It seemed as if it was easier it to confront if we remain here, but if we notice well, when we realize a movement of city, the customs, the after-tastes, the gastronomy and the ways of relating have his own personality, even we can meet a change of language in the same country. This itself happens, in case of other countries. And you can think it from two antagonistic points of view: an enrichment because some kind of desire or an impoverishment because you lose something. At last it has to see with not reached expectations, in how you have been educated to manage the changes and in the degree of emotional and social development of our intelligences. The family and in how it will be decided to develop the familiar relation it has a great weight in the decision-making power.
How do you see the future of the profession?
I think that it is a question of the future of the professional of the architecture, since we are the agents that we construct the future of the profession. Not to do anything or "to do as if anything", also he constructs it, eye. In this respect, and as any path that begins, it is a personal way of exploration. Already they will come near to places of meeting of critical masses that indicate the new branches of the profession, though some of them already are here some time ago: company, defense, management and development of the talent, construction of equipments, innovation … do we see them?
Rocío Tapia · Coaching | Arquicoach
February 2014
Interview realized by Ana Barreiro Blanco and Alberto Alonso Oro. To be grateful to Dew his time, predisposition and effort in fulfilling this entevista for this space.