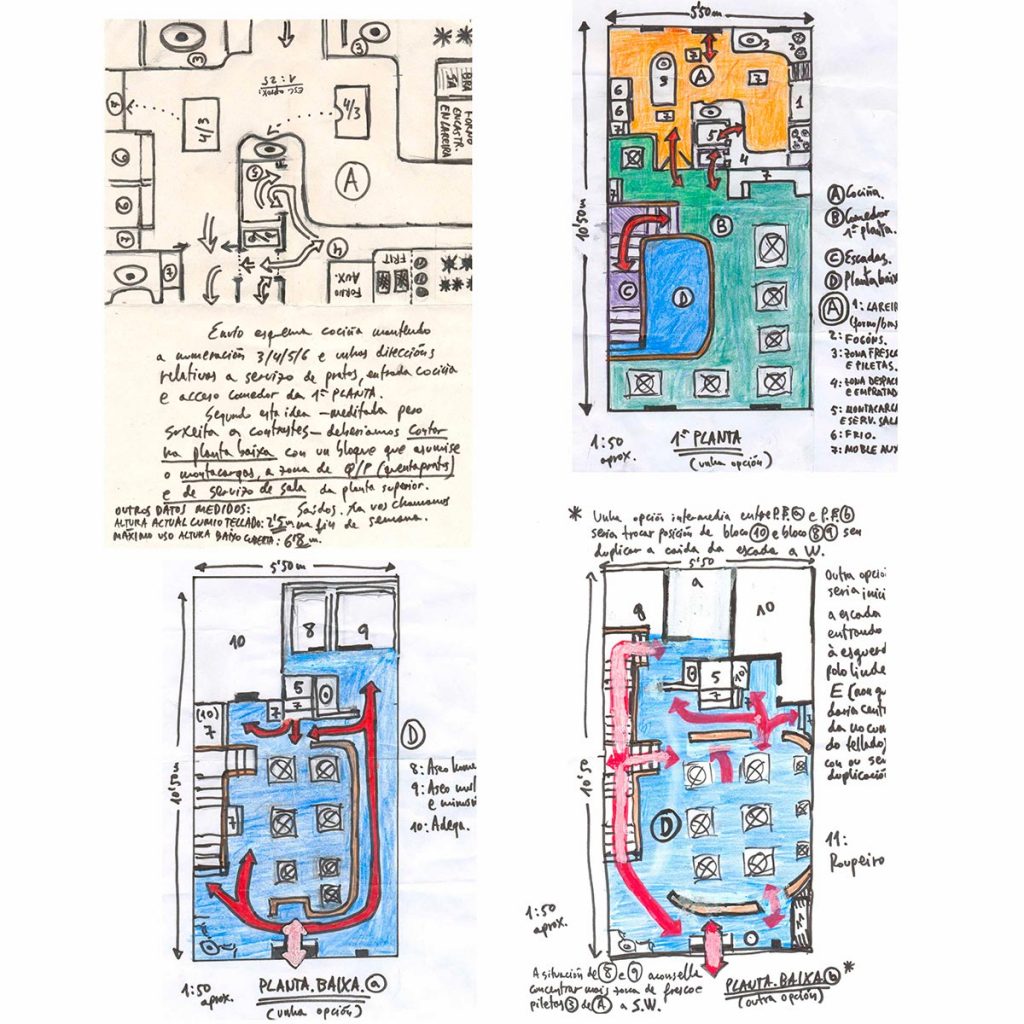 From a few marvellous sketches and ideogramas in plant done by the owner, the major difficulty for him is to locate the stairs that, since in many cases, is the key of the projects of small dimension.
1764 is the inscription that exists in the lintel of the door, his year of construction.
Cover of tile treats itself about one of the most ancient houses about the villa, built between dividing, to two waters and an enormous chimney of stone.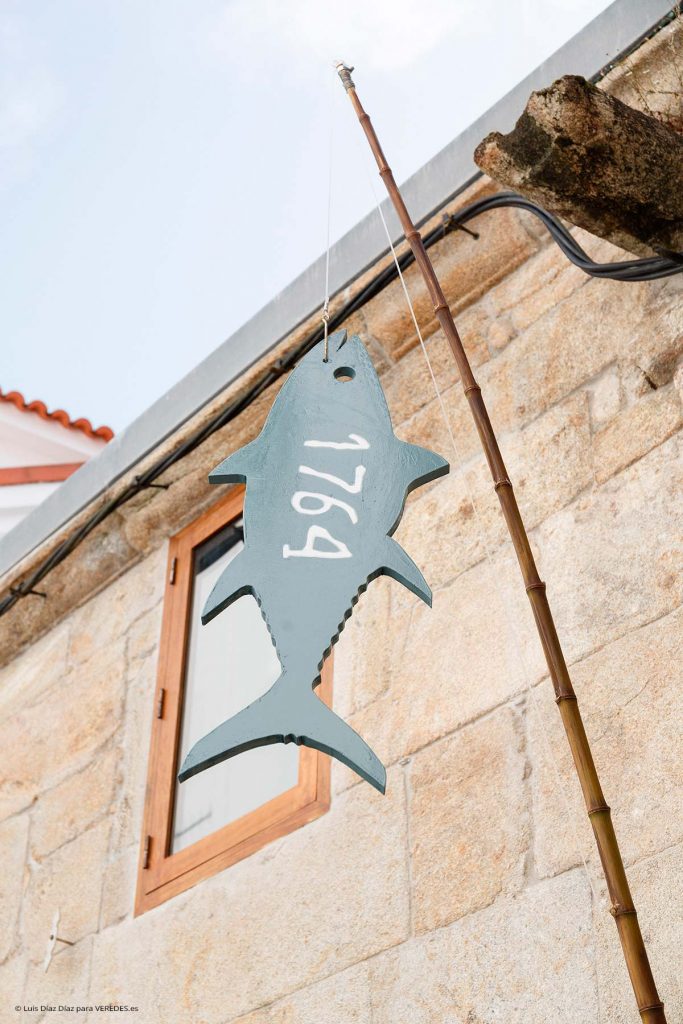 We place the stairs in the center, between the spaces servants and served. In ground floor, separating the space of tapeo from the bathroom and the warehouse. In high plant, between dining room and kitchen, connected to both sides for two small bridges of sheet that solve adjustments of level motivated by the difference of the streets.
On the stairs, the ridge, where opens herself a narrow continuous skylight that is unhooked as a bell, limited towards the interior for white cloths of board that connect with the ceiling of the dining room and the kitchen.
The light bounces in this white prism and slips for the walls up to the ground floor.
His structure is seen, returning from the interior towards the sloping cloths of cover, using as support to a suspended floor and shelves across which the light is sifted to the dining room and the kitchen.
This way, the restaurant continues under cover, his private room, library and office.
In the center the invention, the rest, more or less what existed.
Work Restaurant 1764
Architects: Juan Creus e Covadonga Carrasco / CREUSeCARRASCO
Collaborators: Roi Feijoo, Estefanía Vázquez, Belén Salgado, Bárbara Mesquita
Promotors: Ramón Vázquez e Margarida Maceira
Project date: 2004 / Project completion date: March 2008 February 2010 /Open: Juny 2017
Net usable area: 128,70 m2 / Total built area: 174,30 m2
Location: Corcubión, A Coruña, Galicia, España
Building Company: José Manuel Rodríguez Garrido
Carpenter: Forma (Suso, Carlos, Valentín)
Structure / Project management: Félix Suárez Riestra
Photography: Luís Díaz Díaz / CREUSeCARRASCO
+ creusecarrasco.es