"Our house appears, this way, almost always little decked and poor person, compared with the opulence of the palaces and villas Italians… Nevertheless, to affirm that it does not take any value as a work of architecture is something that does not correspond to the reality."

Lucio Costa.
The Residence Saavedra is located in Correias, in Petrópolis, RJ. House of summer vacation constructed for the Baron of Saavedra and his wife, Carmem Proença. The work places inside a specific slope of the modern Brazilian architecture that comezó to be delineating to the beginning of the year 1930 takes place and which maturalidad was understood between the first years of the decade of 1940 and middle of the decade of 1950.
"Nativista "sometimes called" or "arquitetura new it gives local tradition", this plot of the national production has like valedoro conceptual principally the ideas of the arquiteto Lucio Costa. His more important formal characteristic is the use, inside the modern recetario, of architectural elements indexed in the colonial Brazilian tradition.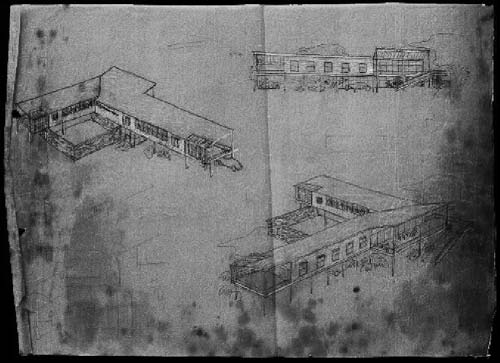 […]
+ article is published in luciocosta.wordpress.com
Búsqueda para satisfacer el conocimiento de la actividad arquitectónica y tangentes que se generan. La idea es crear un espacio para divulgar los diversos proyectos en busca de nueva inspiración y de intercambio.