Rehabitar is a project that was presented at the Archery exhibition hall at the New Ministries in Madrid between 2010 and late 2011. The book brings together the nine catalogs addressed in the project, conducted by the Research Group Inhabiting.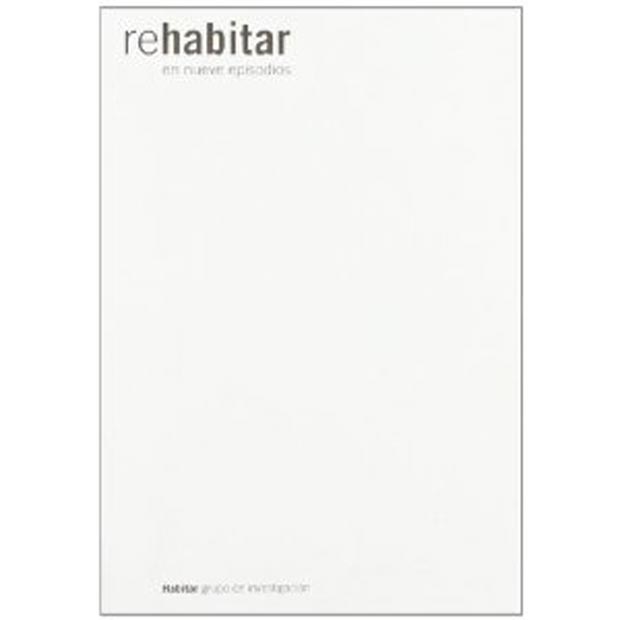 What is rehabitar?
–rehabitar Supposes to reconsider our point of view on the old or on the already existent; although it was old does not mean that this obsolete or this dead person.
–rehabitar Means the predominance of the interior on the outside, from a small intervention.
–rehabitar Is to generate a radical change in a space with the simple alteration of his use; only our presence would be a form to see it differently.
–rehabitar Represents, especially, the will to go back to use, to give a new use; the novelty roots in the form to use it.
It is necessary to take into account that rehabitar is not to rehabilitate. As it SCRAPES it, rehabilitate is to enable again or restituir to somebody or something to his ancient state. Instead, rehabitar is to propose modifications in the use of the building, is a modification of the how (in this case, of the how use the space).
In accordance with the comment of Bruno Taut collected in the book: "the most important in the photographies of architecture is not the appearance of the spaces with people but the appearance of the people in said spaces". The people have the capacity to transform the space, and each person will live this space of different form.
[…]
Aitor Martínez
Rehabitar In nine episodes:
Inhabit, group of investigation: X. Monteys; M. Mària; P. Strong; To. Puigjaner; R. Sauquet; C. Marcos; And. Callís; C. Fdez. Rovira (Department of Architectural Projects -Polytechnical University of Catalonia)
Publishing Lampreave, 2012
+ article is published in arquilecturas
Búsqueda para satisfacer el conocimiento de la actividad arquitectónica y tangentes que se generan. La idea es crear un espacio para divulgar los diversos proyectos en busca de nueva inspiración y de intercambio.