We face this task an enormous respect for the existing thing and the necessary care not to lose or to alter in the way the soul of the house.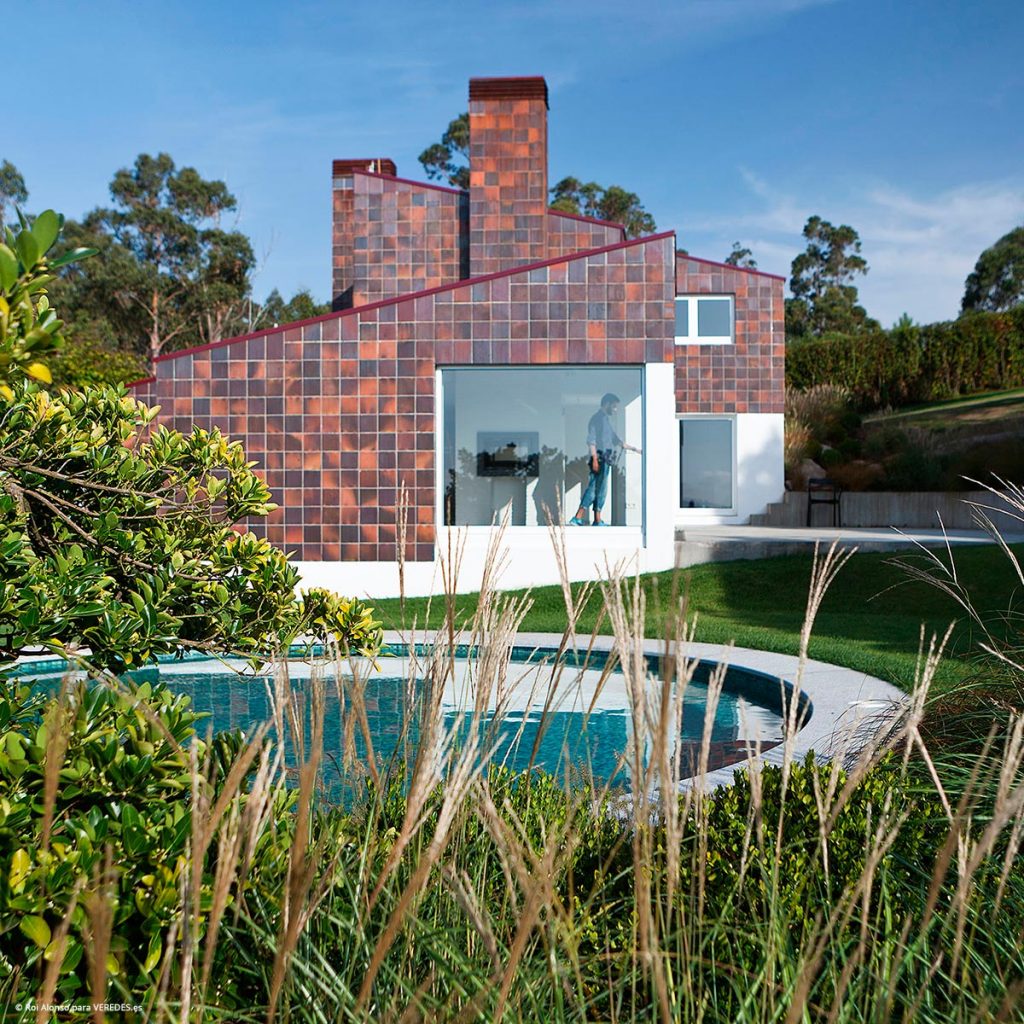 To rehabilitate a bulging housing of D. Andrés Fernandez-Albalat's study is for us much more than a gift. If this gift comes from the hand of a client with the sufficient sensibility to fall in love with a work like that and that he trusts in us for this work, little more we can ask. If chance, prudence to act and to spoil nothing of the existing thing.
It is a question of a set of two housings located in a spectacular estate in the Zapateira. The principal housing reforms internally to fit the spaces to the current needs, since treating itself about a house of the 70s the spaces they were a bit reduced for what is demanded nowadays. A very subtle surgery to re-live through a house that was taking night's sleep many years. We meet also the second auxiliary construction, you upset a structure that was outlining a possible house of the swimming pool or guests' house. A piece that is finished off in Zinc, and that tries not to compete with the principal housing but to complement her.
One works very much the exterior, playing with different pavements of concrete and with a very elegant gardening that frames the project to the perfection.
Work: Rehabilitation of one-family housing in the Zapateira
Original project: D. Andrés Fernández-Albalat
Author: Soma Arquitectura (Inés García Dintén, Susana Vázquez Rodríguez, Fernando Martínez López , Miguel Carballido Pensado)
Year: 2016
Location: A Coruña, Galicia, Spain
Building Company: PROSIC
Photography: Roi Alonso
Forniture: Montegrappa 
+ somaa.es
Búsqueda para satisfacer el conocimiento de la actividad arquitectónica y tangentes que se generan. La idea es crear un espacio para divulgar los diversos proyectos en busca de nueva inspiración y de intercambio.