It is not the first time that speak in some space of the BLOG of Ferrol Vello, the first Ferrol, that undoes  in ruins interested. There by April of this year, that is to say, does scarce five months, the emplazamiento ancient of Ferrol and his constructions were declared Well of Cultural Interest (BIC) that catalogs it of historical group, what neither seems to have done react especially to the munícipes of this small city.
It does exactly a year the Delegation of The Coruña of the Official School of Architects of Galicia (COAG) devoted the World-wide Day of the Architecture to the sustainable city, configured through "green runners, public spaces, networks of lane-bici and public transport for use and enjoy of pedestrians, users of the bicycle and citizens in general".
With these ideas wished to encourage and give his support to those proposals directed to do of the city a sustainable space and more habitable. The subdelegación of Ferrol developed for the occasion a subject titled: Ferrol Vello, work and house. For this delegation of architects, one of the main challenges of the urbanismo current is to make possible the renewal and the revitalizción of the existent city. In the historical fabrics like Ferrol Vello is precisely where has to take part  with priority no only by his value patrimonial but because besides it forms fundamental part of the city.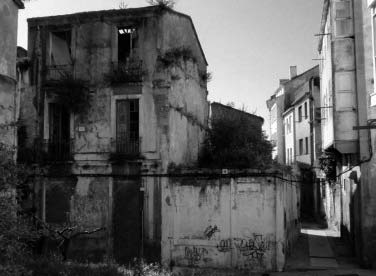 […]
Enrique Fidel
+ article is published in urbancidades.wordpress.com
Búsqueda para satisfacer el conocimiento de la actividad arquitectónica y tangentes que se generan. La idea es crear un espacio para divulgar los diversos proyectos en busca de nueva inspiración y de intercambio.