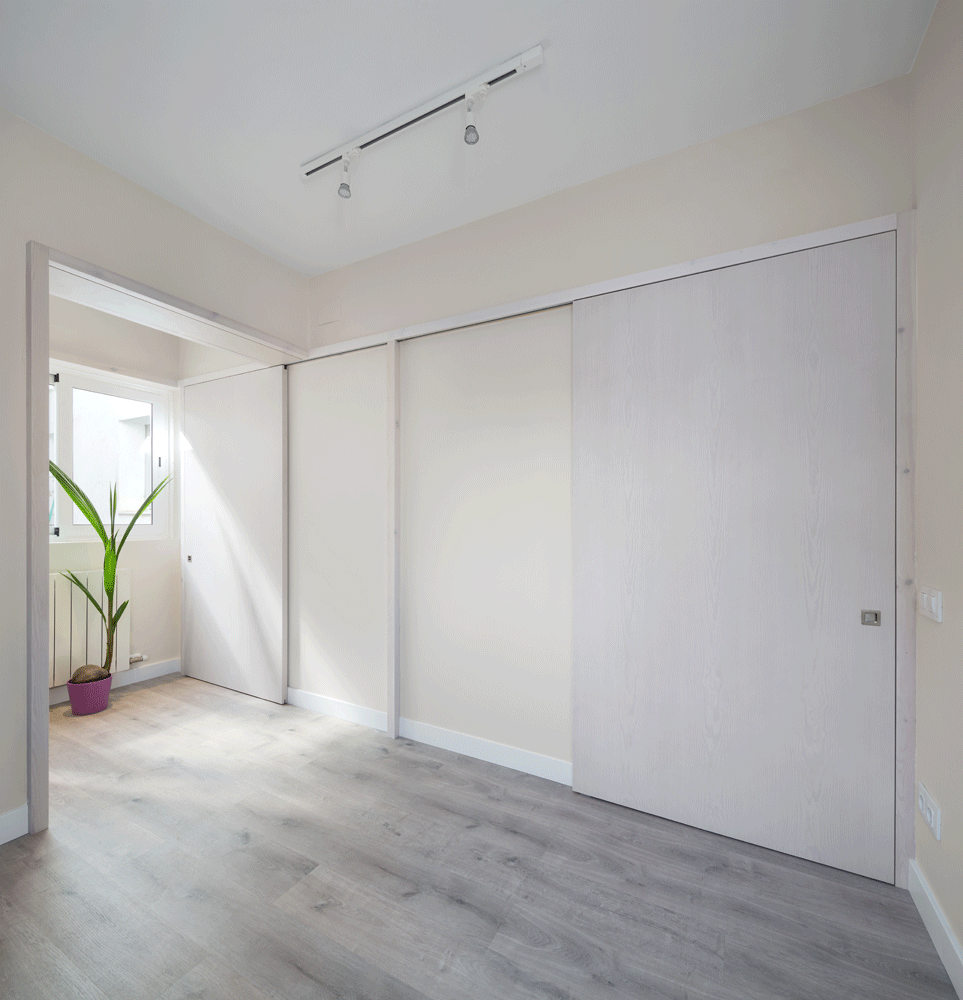 Rehabilitation of an apartment placed in a building of housings of the 90s.
The transformation of the gallery in an interior space is the trigger action of the project.
A constant traffic is defined about a central piece. It sequences a of connected spaces but independents.
The room of the end of the corridor turns into a polyvalent, wide and luminous space. An expansion in the circular tour, as the room or the kitchen.
A structure of wood of pine with veladura white defines, with an unitary and systematic language, cupboards, racks and thresholds
-elements of transition and formal annotation of the different linked spaces-.
Work: Interior reform of a housing in the Poblenou
Authors: estudi08014 (Adrià Guardiet, Sandra Torres)
Location: Poblenou, Barcelona, Spain
Area: 75m2
Budget of material execution: 52.000€
Project: December, 2015 – February, 2016
Date: February, 2016 – June, 2016
Builder: 4ark
Carpenter: Josep Maria Cisa
Promoter: private
Photography: Pol Viladoms
+ estudi08014.com
Búsqueda para satisfacer el conocimiento de la actividad arquitectónica y tangentes que se generan. La idea es crear un espacio para divulgar los diversos proyectos en busca de nueva inspiración y de intercambio.