Three decades to it sum, even far less to a great extent of cases, have passed between these photograph couples with which Xosé Castro rescues the recent report of the city. In the Kiosk Alfonso and until 9 January can find and almost contemplate three hundred examples more for the game of the comparisons. They are urban spaces transformed, with great or smaller wisdom, for the hand of the man, that it has gone building another Coruña in places where it had even not city. From 1980, date of the instantaneous ones older, entire neighbourhoods have been lifted, open roads and streets, triced housing and well-off parks and squares in an urban constrained fabric for 37.6 kilometres of an increasing peninsula in projects and scant in floor. A place to live that, in many cases, not knew its own skills and has been transformed in today comprehensive urbanisations in a day by day that, by routine, has gone diluting in the memory a past not so distant.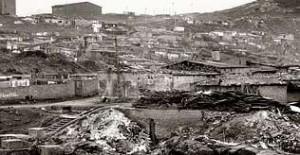 […]
rosa dominguez
+article is published in lavozdegalicia.es
Búsqueda para satisfacer el conocimiento de la actividad arquitectónica y tangentes que se generan. La idea es crear un espacio para divulgar los diversos proyectos en busca de nueva inspiración y de intercambio.