With this number we recover the former format yearbook that, on the one hand, allows to gather and to extend in a coherent way the information appeared in the section Obsevatorio, habitual in Quaderns so much in his format paper as in the foxglove and, for other one, to reaffirm the will to establish connections between the history of the own magazine and his contemporary rereading.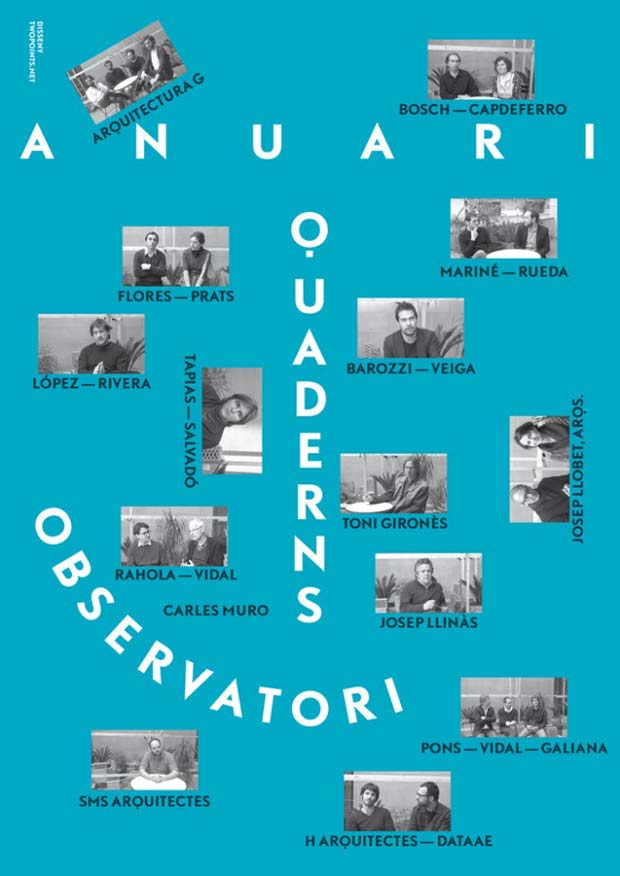 With Quaderns #264, we honour and recover the spirit of the yearbooks published regularly in the magazine between 1969 and 1979, with a selection of more than 50 works, projects and much more.
Búsqueda para satisfacer el conocimiento de la actividad arquitectónica y tangentes que se generan. La idea es crear un espacio para divulgar los diversos proyectos en busca de nueva inspiración y de intercambio.