The European Commission (CE) has rewarded to Spain by his idea to summon a competition of buildings of houses with solar signposts. This project, Solar Decathlon Europe (SDE), has been organised by the Ministry responsible for public works in collaboration with the Polytechnical University of Madrid. The galardón engloba inside the category of "communication" of the European Prizes to the Sustainable Energy, by which compete 309 projects, that Brussels concedes with reason of the "European Week of the Sustainable Energy". This Spanish initiative consists in an international university competition with headquarters in Spain that consists in the evaluation of prototypes of solar houses autosuficientes that have to surpass ten proofs.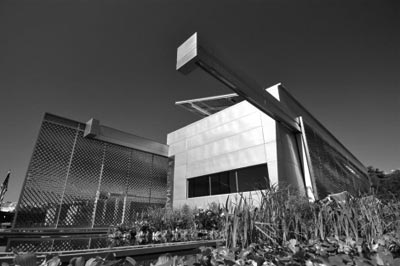 Lumenhaus, the winning house of the Solar Decathlon Europe 2010 | elmundo.es
[…]
EFE
+ article is published in elmundo.es
Búsqueda para satisfacer el conocimiento de la actividad arquitectónica y tangentes que se generan. La idea es crear un espacio para divulgar los diversos proyectos en busca de nueva inspiración y de intercambio.