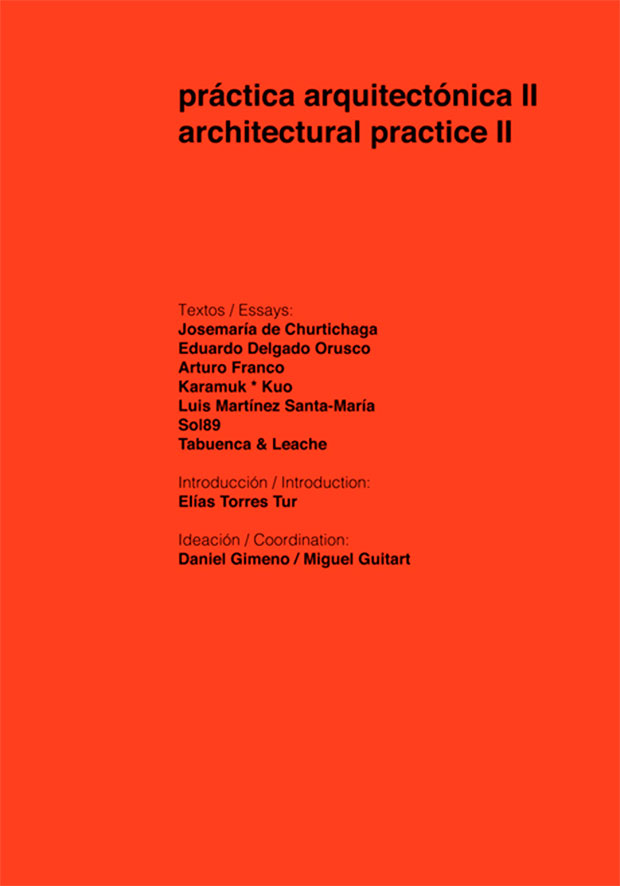 Sometimes goatish to wonder if this one or that text, if this one or that introduction do not walk misled in the specific course raised in the Practical Architectural series. Not, it would be the response.
Since they take place all in the spinning contribution, in the sequence of experiences, of visions, of generous contribu ciones to this common reflection that is growing in critical mass offering the most diverse points of view and approximations to the architectural creation.
The series must continue with new numbers, cooked slowly, worked closely and seeking to assemble the talent of so many people with the only axis vertebrador: the commitment and the love of a life constructed hotly concerning the Architecture.
Búsqueda para satisfacer el conocimiento de la actividad arquitectónica y tangentes que se generan. La idea es crear un espacio para divulgar los diversos proyectos en busca de nueva inspiración y de intercambio.