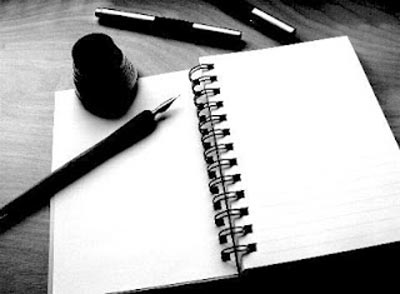 It is a question that we we all have done to ourselves, which we write more often and those who scribble a few intimate notes in a leaf of paper. The critics, the journalists, the writers, historians, blogueros, architects and philosophers. Those who are remunerated by the fact of writing and those that – almost always – we it do without charging. Why? What is what motivates us to using scrawls called letters that join shaping words and these, in turn, phrases? The phrases, we know since all, they form thoughts and texts. Already be by means of the computer, to hand, with pen, boli, pencil or with typewriter. Why? Is Cúal the motive? What do we claim?
The response a writer gave it to me friend that some time ago I do not see and that from here I order him an embrace. We write, he said to me, in order that they should love us. This way of simple.
We can write of architecture, the architects. Of cinema, poetry, history or philosophy …. those who deal on these matters. We can write of politics or of science, of psychology, art, on the new technologies, of seam or of kitchen. We can try to dismember the dense rough terrain of the human being in his relation with other one, analyze why we are here or to relate the men and the women in a vain attempt of discovering his differences, similarities and / or discrepancies. We can rhapsodize in the oneiric world of the dreams – where the reality too many times gets confused with the desire – or to never stroll around without baggage for different visited countries, countries that our imagination is capable of describing as if we had been there.
And especially, we can fabular, tell histories, try to make literature, invent prominent figures, make laugh, smile and – even – to cry or to thrill. To affect, to captivate, to make think, do that the reader identifies what we are saying and – by means of way of our writings – being happy during awhile or, for against, to plunge it in a capital anger that it makes to him think of answering or of killing ourselves to us. That also happens.
I return to the same thing, we write in order that they recognize us, think us, applaud us and especially love us, since already I have said. We need to "other one", that one different from one to be reflected in his eyes and that this mirror helps us to discover who we are.
I write for you, especially, reading friend and it is for it that I need that you read me. This way, without scarcely images, being rumoured to the ear, being grateful for your company, encouraging that you me do not leave, you presaging new income that they make you think over. Dicéndote to the ear, very I stay: I am here, have not gone away, I also love you…
Cristina García-Rosales. architect
madrid. august 2012
Soy arquitecta (1980). Mis proyectos son muy diversos. En 1995 fundo el grupo La Mujer Construye, en el que ocupo la Presidencia.