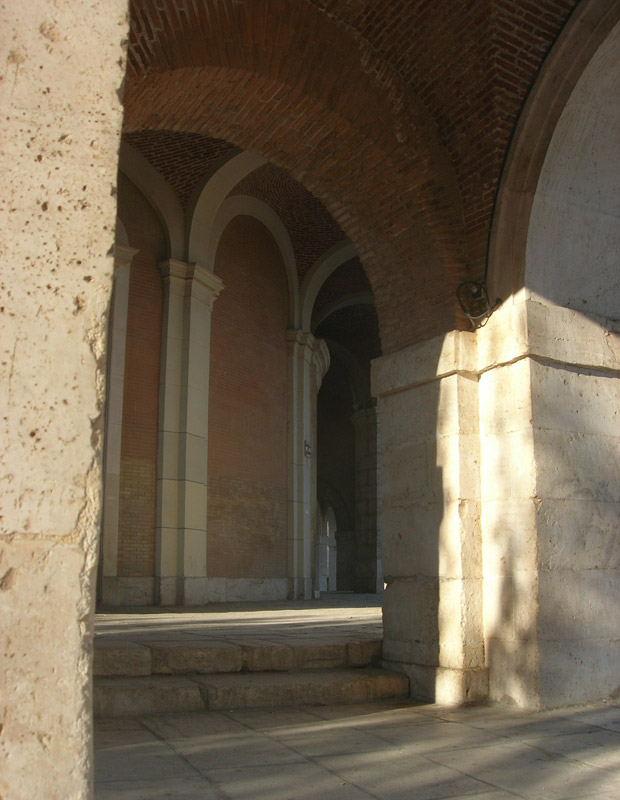 I believe that today, more that, it is never necessary to recover the title of that series of sixteen articles that Frank Lloyd Wright wrote from March, 1908 until December, 1928 in the magazine The Architectural Record: "In The Cause of Architecture".
With them the Architecture speaks about his form of dealing, but, over it, does a declaration of love towards her. The Architecture is a space organized and formed in order that in him the life happens. The Spanish architect Michael Fisac was saying that the space is a humanized air. And it is the Architecture: I spread. Space created by the human being. Often it happens in buildings.
In these moments all the architects, that already we have done on the other hand many exercises of self-criticism (and those that we still have), we must do a similar declaration of love. I do not want to do today a corporate defense of the architect's profession (that also might, why not? Do not I have right?). I do not want to speak about practising professionally without qualifications. Not. I want to speak about Architecture.
I believe that to love the Architecture it is necessary to try to understand several subtle and slippery things, but at the same time obvious: The principal one, in my opinion, is that Architecture is A Space, and Space is not synonymous of Volume. If someone needs that it explains it to him we go badly. Think for a moment about that quarter of the house of your grandparents, about that you were sleeping a few days, during the vacations of Christmas. The house remains constructed, but already for many years it does not belong to the family. For some chance motive it is given you to visit her again. They have removed that paper identical with green and yellow sunflowers and the walls are identical with color it cremates. The mirror already is not, and the curtains of stripes have been changed for estores. It neither is the same room nor is the same house. You see everything now with nostalgia and with a sad remote happiness… But the volume is the same that before. And the Cartesian points x, and, z continue being where they were. (About what noses are we speaking? The DRAE gives fifteen meanings of the word "I" "spread". Fifteen nothing less; and none refers what I try to express here).
As corollary of all that, Architecture is synonymous neither of building nor of construction. It is another thing. Often very similar, surely, but another thing. They import many details, many circumstances, many topics, many elements. It is a vital experience, is a dream, is a love, is an anger. It is the scene of our life.
The architects we have reputation of becoming marvellous at all time, but I (that I am not specially sensitive) I can say to you that in a delicious trip to Finland I was impressed by Alvar Aalto's works, which already it me knew of memory and which, as architect accustomed to interpreting planes and all that, it me had reconstructed in my mind and such, and blablabla. A bludgeon! When I visited Säynätsalo's Town hall I walked along a gallery that had seen thousand times in photos, but it was another thing. The delicate light of the Finnish summer, the calorcito, the tact of the wood and of the brick … and the smell. It was smelling to glaze, to coffee, to peace, to work. I do not know it explain. The space is indescribable. Do I become vulgar? Surely. I am sorry. It is that I do not know to report. Maybe nobody could. Maybe take root there in the rare magic of the Architecture.
The Architecture is not estructura+construcción+belleza. If we think it already we are dissecting parts of a corpse; already us the mayonnaise has been cut.
The Architecture is all that integrated to form a Space. And Space is "it" where we are. Where we live and hate the persons.
José Ramón Hernández Correa · Doctor Architect
Toledo · January 2013
Nací en 1960. Arquitecto por la ETSAM, 1985. Doctor Arquitecto por la Universidad Politécnica, 1992. Soy, en el buen sentido de la palabra, bueno. Ahora estoy algo cansado, pero sigo atento y curioso.