They were rough times … in every sense. On January 13, 1936 there was inaugurated in Barcelona Paul Picasso's exhibition composed by 25 works realized between 1908 and 1935, which was including paintings, pastry, water-colors and papier-collés. It was an extraordinary set that there had selected the own artist, who already was going three decades living in Paris and it wanted that his work was known in Spain. The majority of the pieces were of his property and the rest of collectors of his environment, as the gallery owner Pierre Löeb – who played a determinant paper since it was in his place where the works met-, Maurice Raynal, Tristan Tzara, Christian Zervos and Marie Cuttoli.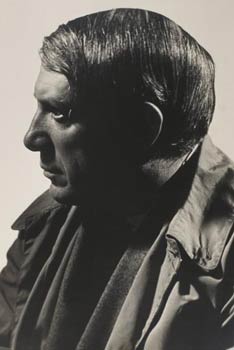 The exhibition organized by the Friends' very active association of the New Art (ADLAN), travelled to Bilbao in February and to Madrid in March. There was tried that it was coming also to Malaga and Tenerife, but it was not possible. Then it returned to Paris without not even an alone piece had been sold. To reconstruct it would be now impossible; of any fabric even his whereabouts are not known. What yes is possible is to look for the traces that it left. This is what the Museum has made now Picasso of Barcelona in the qualified sample Picasso 1939, the fingerprints of an exhibition, which gathers all the tracks that that event left, though the pictures are not.
[…]
J.M. Martí Font
+ article is pubished in el país
Búsqueda para satisfacer el conocimiento de la actividad arquitectónica y tangentes que se generan. La idea es crear un espacio para divulgar los diversos proyectos en busca de nueva inspiración y de intercambio.